It's time to plan your trip to the 2013 Online News Association Conference & Awards Banquet, Oct. 17-19, 2013 in Atlanta, where we're planning to blow up the traditional conference agenda for digital journalism's biggest reunion.
Expect some surprises and new experiences this year. For the first time, we're folding in our Thursday hands-on workshops and Job Fair to make three full days of conferencing, so one price will get you into any session or workshops, the Midway, and career development resources. Look for more details on programming when registration opens April 29.
And then there's ATL: ONA13 will tap into the history, culture and funk of Atlanta's diverse neighborhoods. Check out the stylish boutiques and laid-back bars in Virginia-Highland, live jazz in Castleberry Hill, and Little Five Points with its alternative shopping, bars, restaurants and even an Elvis shrine at the Star Community Bar. And don't miss Cabbagetown, an emerging area which Travel + Leisure magazine featured in "America's Best Secret Neighborhoods."
Here's a guide to who's running the show, where you can stay and how much you should budget.
Meet our co-chairs
Olivia Ma, Google+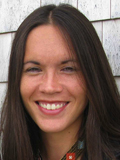 Olivia is Head of News and Media Partnerships for Google+. Previously, she was YouTube's News and Politics Manager, where she oversaw YouTube's news programming and product strategy and was responsible for the site's coverage of major global news events like Hurricane Sandy and the Arab Spring. Olivia led YouTube's 2012 Election strategy, launching the YouTube Election Hub and forging partnerships with eight top-tier news outlets to provide comprehensive coverage of the presidential campaign. She has also produced three YouTube Interviews with President Obama and the Fox News/Google GOP Primary Debate. Prior to joining YouTube, Olivia was the product manager for Plum, a social media-sharing website, and ran Current, a national college news magazine published in partnership with Newsweek.
Alicia Stewart, CNN

Alicia Stewart is editor of CNN's identity blog. She came to CNN five years ago to launch Engage, the arm charged with identifying niche/under-reported news stories, and incorporated them into coverage across the network. Previously, she developed an expertise working across mediums to produce and report on niche communities, working on documentaries, news and womens' programming. She helped re-launch the ONA Local group in New York, and is a co-organizer of the group. She has spoken at SXSW, Womensphere and journalism conferences about the intersection of social media, journalism and niche audiences in mainstream media. She began her career as a radio and television reporter and anchor in Columbia, Mo., discovering under-covered stories in the Midwest.

Meredith Artley, Vice President & Managing Editor, CNN Digital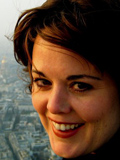 Board Liaison
Meredith, ONA Board Vice President, oversees the editorial initiatives for CNN.com and CNN Mobile. She joined CNN in 2009 and is based in Atlanta. Before joining CNN, Artley was a managing editor for the Los Angeles Times and the executive editor of LATimes.com from 2007–2009. She served as the editor and digital development director for the International Herald Tribune in Paris from 2002–2007.
Our beautiful and affordable hotel
Reserve your room at the downtown Atlanta Marriott Marquis, an easy walk to many nearby sights and restaurants and a midway point to Atlanta's great neighborhoods. Rates for a standard room are a steal at $139 — and include free wireless — and door-to-door MARTA service between Hartsfield-Jackson Atlanta International Airport and the Marriott is $2.50.

Get ready to register for ONA13 on April 29!
Join us Oct. 17-19 for three packed days of programming exploring the most exciting trends in journalism, all included in your one-time ONA13 registration. (Any sessions or related parties outside the hotel will be a separate registration, as always.) And look for an even bigger, more interactive Midway, where we'll create a lively playground full of tools and journalism innovators.
With hotel costs rising every year, we're forced to raise registration fees for the first time in six years. But we're offsetting the increase by giving you lots more for your money — three full days of sessions, training, career development and the Midway, plus the low hotel rate of $139. The Online Journalism Awards Banquet now will also be a separate low registration fee to allow us to keep an accurate count of attendees.
Once registration opens on April 29, we'll also be extending the period for the lowest registration rate to two months. The sooner you register, the lower your fee.
As past attendees know, ONA13 passes sell out quickly, so plan to get yours early.
ONA13 General Pass
April 29-June 28
June 29-Aug. 9
Aug. 10-Sept. 20

ONA

members
$439
$549
$659
Non-members
$769
$879
$989
Student members
$150
$150
$150
Student non-members
$175
$175
$175
Interested in sponsoring or exhibiting? Fill out this form or email Tom Regan.
Cheers,
Olivia Ma and Alicia Stewart, ONA13 Conference Chairs,
Meredith Artley, Board Liaison,
Jane McDonnell, Executive Director