Just one week left to apply for the AP-Google Scholarship!
AP and Google are funding six $20,000 scholarships for undergrad and graduate students working at the intersection of journalism and technology. Applications are due Friday, Feb. 8. Don't wait to get your project proposal together. We want to see creative and innovative projects that show how you'll expand the boundaries of journalism. Apply now.
And for inspiration, be sure to check out our first scholar's blog — Kevin Schaul kicks off a series of guest posts by the 2012 AP-Google Scholars, with background and resources focusing on why open source is so important to journalism. Each of the six scholars will be blogging on journalists.org over the coming weeks about their experiences with digital journalism and their award-wining projects.
Takeaways from AAN Digital conference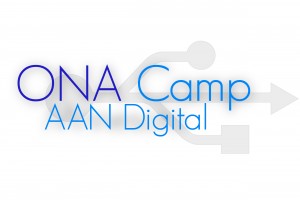 Check out the resources from ONACamp at AAN Digital, a series of workshops ONA hosted at the Association of Alternative Newsmedia conference on Jan. 26, with the support of the Gannett Foundation. We've pulled together presentations and more resources from Tumblr's Mark Coatney, Google's Vanessa Schneider, NPR's Doug Mitchell, CIR's Meghann Farnsworth, Stanford Knight Fellow Latoya Peterson and Deborah Petersen of the San Jose Mercury News.
ONA joins request on federal mug shot policy
ONA joined 37 media organizations in sending a letter to U.S. Attorney General Eric H. Holder Jr., asking him to rescind a recently enacted Marshals Service policy blocking the release of federal criminal booking photographs. The letter, drafted by the Reporters Committee for Freedom of the Press, argued that "the new policy stifles the public's lawful access to booking photographs under FOIA without legal justification."
Get ready to let the Sunshine in

ONA is proud to join dozens of organizations celebrating the importance of open government during Sunshine Week, March 10-16. Learn how you can get involved and stay tuned for more info.
Data Journalism Awards open
The Global Editor's Network, recognizing outstanding work in the field of data journalism worldwide, is accepting applications for the Data Journalism Awards. Eight awards will be given in four categories, with 15,000€ in prize money. Deadline is April 5. Submit your work now.
Knight News Challenge on Open Government to launch
The latest installment of the Knight News Challenge will open Feb. 12. The Knight Foundation is looking for proposals "to improve the way citizens and governments interact. Projects could help parents evaluate schools, make weather data more usable, identify best routes from one town to another, or identify pork in the federal budget."
Mirror Awards open
The Mirror Awards, which honor excellence in media reporting, are now accepting applications. There's no fee to enter. Deadline is Feb. 12. Learn more.