We're delighted to announce new staff and changing roles as we close out 2012.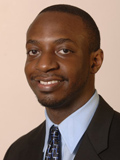 First, we welcome Irving W. Washington III, formerly our consulting Scholarship Manager, to the full-time ONA family, as Director of Operations. In this role, Irving will be responsible for directing the overall business operations of the organization, managing the annual conference, and overseeing programmatic objectives for the AP-Google Journalism and Technology Scholarship, MJ Bear Fellowship and Online Journalism Awards. Branden Smith, our Senior Manager, Business Development and Sales, will report to Irving.
As a media diversity advocate, Irving has managed programming and fundraising initiatives for journalists, media professionals and students nationwide. As program manager for the National Association of Black Journalists, he launched the organization's first all-digital platform for the annual Salute to Excellence National Media Awards, the largest journalism awards competition recognizing issues affecting the worldwide black community and African diaspora. He also managed the organization's annual convention hosting a sitting United States executive office official, Vice President Joseph Biden.
As an advocate for education, he developed the organization's first national high school journalism program, held in conjunction with the annual convention, and created new partnerships for its student programs, which annually gave over $100,000 in scholarships.
Previously, Washington served as Diversity Education Coordinator for the Radio-Television Digital News Foundation, which promotes the hiring, training, promotion and retention of professionals of color in television, radio, and digital news. He managed Foundation events and projects, including the High School Journalism Project, Educators in the Newsroom Project, and the scholarship, fellowship and internship programs. He served on the team that launched the nation's first website exclusively for high school broadcast journalists in 2006.
During the academic year, he serves as an adjunct professor at the University of the District of Columbia Community College and the Journalism Alumni Society Board of Directors of his alma mater, Ball State University, from which he received degrees in Journalism and Public Relations.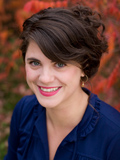 Also this week, Jeanne Brooks, our Digital Director, will assume management of our digital department, responsible for directing Digital Manager Jeremiah Patterson and Digital Coordinator Kevin Loker on website strategy and content, as well as Jen Mizgata, our Communications and Social Media Manager.
Irving and Jeanne also will serve as ONA's management team. As ONA grows, I'm looking forward to working closely with our talented and innovative staff to help guide digital journalism's future.
Jane McDonnell
Executive Director