The AP-Google Journalism and Technology Scholarship Program fosters new journalism skills in undergraduate and graduate students developing projects at the intersection of journalism and technology. Kevin Schaul is one of six inaugural Scholars.
---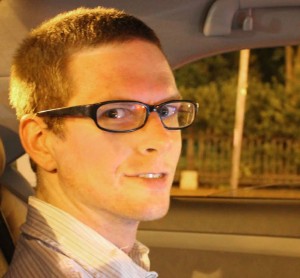 Hometown: Gurnee, Ill.
Current location: Minneapolis, Minn.
Current gig: Computer science and journalism double major at University of Minnesota: Twin Cities, Web programmer/intern at MinnPost.
Six-word memoir: Embracing the inner nerd since 1991.
Quick and dirty resume: Founded the Nap App as a sophomore in high school, worked as a copy editor and online manager at the Minnesota Daily, did research on the intersection of journalism and computer science with Dr. Seth C. Lewis, and will be a digital news production intern at the Seattle Times this summer.
Favorite fictional character: Woody from "Toy Story"

Why did you choose to get involved with online media?
I am a problem solver, and online media is a big puzzle. We don't know exactly where it's going. We are witnessing a major transformation in media. It's the new frontier. So here we are, running around, trying new things, taking risks and helping each other along the way. The open-source culture of online media is immensely refreshing.
What happens during your average day?
Besides learning assembly code optimizations, how to write a lede, analyzing data, creating interactive maps, and studying statistical regression techniques, I try to run, read up on the latest smartphones and be a college kid, while I still can. It keeps me busy –- that's for sure –- but I wouldn't have it any other way.
You're a college sophomore who had stiff competition from seniors and graduate students for this scholarship. What have you done to stand out in the journalism and technology field?
It's always frustrating to hear how much of an impact age can have on one's opportunities. I'd like to think that my work stands for itself, regardless of whether I was alive in the 80's. Dedication, hard work and a little luck are far more important. In the field of data journalism, we are all young. If anything, growing up with computers gives me an advantage.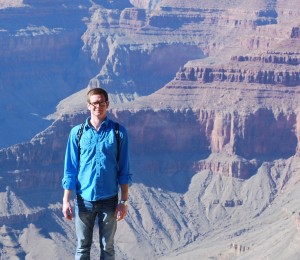 What does it mean for your work in journalism to self-identify as a "jack-of-all-trades" and why is that important?
Journalists have to be good at many things; that's the nature of the field. But data journalists have to be good at even more things, especially considering how rapidly technology changes. At MinnPost today, I had to know what I was doing with Python, JavaScript, HTML, CSS, QGIS, TileMill, Amazon S3 and various shell commands, not to mention understanding the actual story we wanted to tell. When the next tool comes out, we'll all need to relearn parts of our jobs, or take another look at our workflow. That's why being a quick learner is integral to data journalism.
 
Your project, Box Chart Maker, will help journalists take the learning curve out of creating interactive visualizations. How did you come up with that idea?
I dreamed of Box Chart Maker a few nights after the Washington Post/ProPublica came out with their series on presidential pardons, which used similar graphics to tell the story. I realized this type of graphic could be used with virtually any story, and so I wanted to make it dead simple to produce. I wrote the code the next day and put it up on my site, and people loved it. This tool lowers the bar for creating beautiful interactive graphics –- an idea we are seeing emerge. I'm still searching for a better name, though.
You're the founder and sole proprietor of the Nap App. What advice do you have for any journalist or entrepreneur considering creating a mobile app?
Think of an idea and start searching on Google. I had no programming experience — just a week of free time, a simple idea and the Internet. Don't be needy, but don't be afraid to ask for help; everyone was once in your boat. Looking back at my first version, it's a wonder my code even compiled, but it's pretty tough to learn without doing. Have an idea, set a goal, hit the books and get it done.
If you had a million dollars dedicated to improving media, you would …
… send more student journalists to ONA and similar conferences. We are the future of journalism, but many of our colleges seemingly haven't noticed the sustainability of the digital platform in journalism. There are certainly exceptions, but I'm still appalled at how few students are interested in online journalism. It's still an afterthought at many journalism schools. If we show students the opportunities that exist, we will push the boundaries of journalism even further.
---