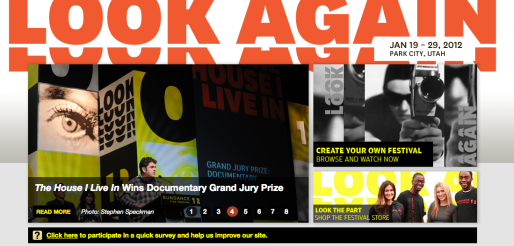 Way up in the mountains, nestled in the sleepy town of Park City, Utah, the Sundance Film Festival shines out as an annual beacon showcasing the best of independent film in a sea of mediocre mainstream releases. Each year, filmmakers, composers, actors and marketers make the pilgrimage to Utah to soak up two weeks of workshops, networking and films. Sure, movie buffs love Sundance — but what lessons does the festival have to teach journalists? Read on.

1. Nourish growing talent
Most of the films at Sundance have gone through one of the many Sundance Labs, specialized incubators that allow emerging filmmakers, screenwriters, directors, storytellers and composers to spend the summer immersed in their art form. Many of these creators go on to debut their projects at the main festival a few years later. Sundance Labs nurtures ideas into projects by surrounding the young and promising with a network of mentors, exposure to fellow artists, access to the resources of the institute and a built-in support community. While journalism has fellowships and internship programs, it could be that a laboratory environment with one-on-one creative thinking would spark more insights around our evolving field.
2. Experiment with new forms of storytelling.
Walking into Sundance's New Frontier — incorporating media installations, multimedia performances, transmedia experiences, panel discussions, feature films — can be a mind-melting experience, especially when the first exhibit is a non-linear, scrolling, three-dimensional story which may (or may not) have been about war. But many of the exhibits focused on one main goal: exploding the boundaries of traditional narratives while carving out new ways to convey (and sometimes exchange) information with participants. In the words of the New Frontier organizers:
Rapidly advancing screen culture enables new modes of communication through the moving image. Our gadget-encrusted bodies plug us into a bioelectric architecture where cinematic stories inform and validate ideas, philosophies, and customs. Today's media landscape is cyborgish — part human, part machine. Stories are collectively produced through interactive participation, and the boundaries among author/audience/artwork have become permeable and interchangeable. Normal is not what it used to be.

The 2012 New Frontier artists, filmmakers, journalists, game designers and media scientists present cinematic works that integrate humanoids with the technosphere.
From iPad-facilitated interactive conversations like "Question Bridge: Black Males" to 3-D immersive experiences like "Hunger in Los Angeles," to games about oil and capitalism, the New Frontier artists aimed to touch audiences without the support of a traditional story structure.
3. Talk to more strangers
One of the best ways to get around Sundance is on its elaborate shuttle system that efficiently zips patrons from venue to venue. Standing shoulder to shoulder on these packed buses is a little less fun, but the number of spontaneous conversations can be attributed to the close proximity to other movie lovers. A few stacked boxes of Coronas leads to a conversation around the best skiing in the area. A boisterous young child on the bus sparks a conversation about "the Sundance people" from a local perspective. And an offhanded chat about movie rituals precipitates a deeper conversation of why vanity projects so often fail to connect with audiences. While the close quarters weren't always a picnic, it forced many people to break out of their comfort zones and actually interact. Instead of using Facebook and Twitter to find people outside (but still inside) our social networks, striking up a conversation with a stranger next to you can lead to more opportunities than we think.
4. Leverage industry-based knowledge (outside of journalism)
While journalism and filmmaking feel like two different worlds, they are actually facing many of the same problems, including a collapse of traditional funding models, a swift and changing Internet landscape and dwindling resources. In response to the needs of struggling artists, Sundance created Artist Services, a web portal that seeks to demystify funding models, distribution and marketing.
Featuring amazing case studies on topics like crowdfunding through Kickstarter and the many steps in a successful digital marketing campaign, Artist Services seeks to elevate the conversations happening in the film world and make them publicly accessible.
Slide photo is by Eduardo Castro via Flickr and licensed under Creative Commons.