We're happy to announce the slate of nominees for the 2012 Board of Directors for the Online News Association.
Under the bylaws, the board may be comprised of up to 15 voting members. For 2011, eight seats will be filled by incumbent board members who are completing the second year of their terms, leaving seven seats up for the 2011-13 Board term. One seat will be filled by appointment to ensure international representation, leaving six seats open.
There are seven new candidates and six incumbents running for those six seats.
To be sure to give all candidates time to present their vision for ONA, elections will once again open during the first day of the 2011 Online News Association Conference & Awards Banquet, Friday, Sept. 23, and close Oct. 13. Candidates also will be invited to mingle with voting members in attendance at ONA11 at a Meet the Board and Candidates forum.
During the campaign, ONA will host a candidate chat in early September. Candidates also will be encouraged to use any and all social networking tools at their disposal to tell voters how they will help ONA move forward into its next decade.
Find the slate below, with candidate bios and nomination statements, which were not edited. The candidates are listed in random order; the order will be reversed during the voting period.
---
Chrystia Freeland
Editor, Thomson Reuters Digital
(Professional Member)
Bio
Chrystia Freeland was appointed Editor of Thomson Reuters Digital in April 2011. In this role, Chrystia has editorial control of the company's consumer online, mobile and digital properties including Reuters.com and its global suite of websites, as well as the flagship NewsPro mobile news applications. In 2010, Chrystia joined the company as Reuters Global Editor-at-Large.
Previously, Chrystia served as the US Managing Editor of the Financial Times where she led the editorial development of the paper's US edition and of US news on FT.com. During this time, the US print edition became the single largest edition of the newspaper. She also held positions within the company including, Editor of the FT's Weekend edition, Editor of FT.com, UK News Editor, Moscow Bureau Chief and Eastern Europe Correspondent.
From 1999 to 2001, Chrystia served as Deputy Editor of The Globe and Mail, Canada's national newspaper. She began her career working as a stringer in Ukraine, writing for the Financial Times, The Washington Post and The Economist.
Chrystia earned a bachelor's in history and literature from Harvard University, and attended St. Antony's College at Oxford University as a Rhodes Scholar.
Vision for ONA
In my new role as Editor, Thomson Reuters digital, we tackle real issues facing digital journalism today: social media, privacy, data and analytics, mobile, design, multimedia and ensuring there is as much audience as buzz.
I'm interested in the ONA Board of Directors, so that I can tackle these issues and share best practices with my peers. We can only move forward together in the digital revolution, and we do so by learning from each other and from those who've come before us. My leadership and point of view is shaped by those who pioneered cable news television, championed financial journalism in the print form, raised the bar around political journalism and created the digital world as we know it today. I'm looking for an opportunity to continue to learn, share, and collaborate with those working to evolve digital journalism, while preserving its integrity.
At Reuters, I lead the efforts around our digital offerings, while participating as a leader for the global organization. As part of Steve Adler's leadership team, I help champion making journalism excellence a hallmark at Reuters regardless of the platform. It would be an honor to work towards this goal for the industry, alongside the ONA Board of Directors.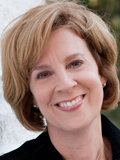 Christine Montgomery
Managing Editor, PBS.org
(Incumbent, Professional Member)
Bio
Christine Montgomery is the Managing Editor/Senior Director at PBS.org, where she oversees the development of verticals, creation of web-original content, as well as digital partnerships and business development.
Prior to joining PBS, Christine led editorial, strategy and site development for the St. Petersburg Times' digital properties. In 2009, the small web development team she built and supervised was part of the team who won a Pulitzer Prize in national reporting, the first-ever for a website, for creating Politifact.com.
From 1999 to 2003, Christine was a deputy managing editor for USATODAY.com, where she oversaw several verticals and helped guide the organization's early forays into interactive content. Prior to that, she had been a reporter and editor in Florida and Washington, D.C.
Christine holds a B.S. in journalism from the University of Florida, and an M.A. in writing from Johns Hopkins University. She has served on ONA's Board of Directors since 2006, the last two years as President.
She lives in Arlington, VA with her husband, Scott, and their son, Quinlan.
Vision for ONA
My vision for ONA is pretty simple: it's the organization that helps me do my job today, and more importantly, tomorrow.
So that's providing training tailored to all kinds of roles, available year-round. It's creating opportunities for people to connect and share ideas – at the conference, of course, but also locally through meet-ups and student groups, and virtually through ONA's website and social channels.
And to do all that, I believe ONA has to continually evolve and never get complacent with its mission to inspire and innovate.
That last point is top of mind for me as I finish my second term as Board president. ONA is in great shape. Membership is growing in the U.S. and internationally. Financially, things are solid. I'd argue ONA is the preeminent organization for anyone interested in digital news. And that's the best time ask what the organization should be doing to stay relevant and useful for members well into the future.
If I learned anything over the last 12-plus years in online journalism, it's that the status quo is for weenies, the brave embrace change.
Along with the rest of the Board, I've been working on ONA's three-year plan (our first!), sharpening the vision, and putting a process in place that will force constant evaluation and course-correction as the needs of ONA members change.
I have to be honest … "putting a process in place" sounds about as much fun to me as "watching paint dry," but after serving on ONA's board for the last six years, much of it spent "doing" more than "planning," I wanted to leave it better than I found it. This strategy and process work seemed like the best way to make a lasting impact on the organization.
Because I started 2011 pretty certain it would be my last year on the Board. That after three terms, it was time to make room for new people – embrace change :) – and to go find something else to throw myself into.
Funny thing, though, I don't see another organization I'd rather spend my free time working for. I know, kind of sad, right?
If I'm fortunate enough to serve for two more years, I'll work to keep evolving ONA for its members, with the goal of helping us do our jobs better, and preparing us for what's next.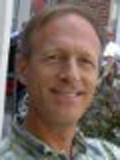 Anthony Moor
Managing Editor, Local, Yahoo!
(Incumbent, Professional Member)
Bio
I'm fortunate to have spent a significant amount of time working as a journalist in three different mediums — television, newspapers and online — most of it in local news.
I was news director, then general manager of my college radio station, where I realized I wanted to pursue storytelling rather than any of the academic disciplines I was majoring in. So as soon as I received my dual degree in astrophysics and American Civilization (at Williams College), I took advantage of the alumni network to land a job in Tokyo as a night desk assistant for ABC News.
After returning to the U.S. the long way, backpacking around the world, I found steady employment again as a journalist, this time as a TV reporter in New Mexico, Buffalo and for over a decade in San Francisco, at KRON-TV.
In 2000, after covering the dot-com boom, I joined it and became the national correspondent for On24. When the boom went bust i sought safe harbor in newspapers. I ran websites for the Rochester (NY) Democrat and Chronicle, Orlando Sentinel and Dallas Morning News.
After three years as Deputy Managing Editor in Dallas, I answered an invitation from Yahoo! to return to Northern California and build out the company's local news capabilities. I've been at it now for nearly two years.
Vision for ONA
ONA's critical path continues to mirror that of the industry professionals we seek to honor, represent and train. As journalism changes, the organization has had to develop new capabilities to lead.
In the past two years, the Awards Committee has sought how to acknowledge the growing body of journalistic practice in social media and on new platforms. Our goal is to balance the journalist's core mission, reporting and storytelling, with the new ways in which we communicate the news. Our awards are now open to all platforms and incorporate social media as a criteria for excellence, but we are still working on this and may need to develop new, specialized categories as journalism evolves.
In addition, we continue to work on broader outreach to digital journalists. We have invited non-English entrants in recent years. We've created an award for technical innovation aimed at non-journalists who build tools that journalists use. Yet our awards still don't attract enough participation from the entire spectrum of journalistic pioneers. This requires additional attention. Too much good work is not getting recognized because people aren't entering.
More broadly, ONA is still building its capabilities. In recent years we've developed a much-appreciated digital boot camp for newbies to online media. We've also focused on mentoring next-generation journalists. Next up is a crucial business development push to connect the organization with technology partners who can help create a stable funding base so we can support our members long term.
I'm proud to have helped build the organization into one that has grown membership in recent years despite the dismal economic climate and layoffs in legacy news organizations.
Ken Sands
Deputy Managing Editor, Bloomberg Government
(Incumbent, Professional Member)
Bio
• Currently Deputy Managing Editor of Bloomberg Government.
• Prior to that, Executive Editor at Congressional Quarterly.
Also:
• Online Publisher; online managing editor at spokesman.com.
• Various reporting and editing jobs at The Spokesman-Review
Vision for ONA
Several priorities:
• Have a world-class annual conference.
• Bring together the smartest people in the digital world to brainstorm about the evolution of media and journalism.
• Provide training for journalists and technologists at all experience levels.
• Work with colleges and universities to nurture the next generation of journalists and to inspire educators.
• Have fun.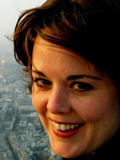 Meredith Artley
Managing Editor and VP, CNN Digital
(Incumbent, Professional Member)
Bio
Meredith Artley is vice president and managing editor of CNN Digital, where she oversees the editorial initiatives for CNN.com and CNN Mobile. She joined CNN in 2009 and is based in Atlanta.
Artley was previously the executive editor for LATimes.com and a managing editor for the print-web merged newsroom.
Before that, she was the digital development director for the International Herald Tribune in Paris, where she led IHT.com and drank good wine, occasionally in that order.
She cut her teeth at NYTimes.com, starting as a producer in 1996 and rising to the position of associate editor by 2002, where she managed the web newsroom. In 2000, Artley was part of the Pulitzer-prize winning team for the New York Times' "Race in America" series.
Vision for ONA
This organization is about the membership and how to best serve it. That's the secret sauce in ONA's growth so far — it's not just the intricate and evolving topic of digital journalism, it's the focus on how to do right by the growing number of people who make it what it is.
And what an incredible membership. It's inspiring to see the intelligence and enthusiasm on display at the conference every year. Few, if any, other organizations in the service of journalism have seen membership growth like ONA has. It's a testament to the talented ONA staff, to past and present boards, and most of all to our many energized and involved members.
That focus needs to sharpen and expand. A lot of our membership wants to connect beyond the conference, as we have seen with the impressive meet-ups in DC, NYC and beyond. The members want to soak up knowledge of all sorts – from how-to-build-cool-stuff sessions to media law discussions to the art of storytelling. They want access to interns, execs and the people who are doing the most innovative work of the moment. They want to know about new opportunities, from full time jobs to projects. ONA needs to be a big tent full of wide-ranging discussions and ideas that rage all year long. All together, this membership forms one massive group of intellectually curious people who are driving the so-called fourth estate forward.
Helping to develop journalists is one of the highest callings for this organization — this goes for students and anyone who wants to learn. ONA's current training efforts are inspiring, critical and must grow. Diversity must become an even more central issue in this organization and our industry — we have an opportunity and obligation to create dialogue and action. Thanks to the planners of the upcoming conference for recognizing that.
As a member of the current board I've heard stories about the old days, when the board members would take on every task, including picking the color of tablecloths for the awards dinner. We are indebted to the people who built ONA, from the first gatherings in a small dark room at Columbia University to the preeminent journalism organization on the planet, IMHO. It's now up to the boards going forward to be increasingly strategic about the role of the ONA and how we can best serve working journalists, educators, students and non-journalists who work in the digital sphere.
So as a board member, I will view everything through the lens of the needs of our membership and will urge to keep discussions about ONA strategic and forward-looking. It's a big tent, and we're all in it together and connected through a passion for what we do.
Thanks for reading, for your consideration and for your involvement.
Liz Lufkin
Vice President, Front Page Programming, Yahoo!
(Incumbent, Professional Member)
Bio
Liz Lufkin was a vice president at Yahoo!, where she was responsible for front page editorial programming, including the Today Module, News, Trending Now and Video. She supervised editors in Sunnyvale, Santa Monica, New York and Dallas and consults to various international Yahoo! sites. Liz's group contributed to the successful development of Yahoo's pioneering content optimization personalization systems, improving the relevancy of Front Page for users and providing new insights on audience behavior.
Prior to joining Yahoo!, she was a deputy managing editor at USATODAY.com and USA Today. She held the same role at the San Francisco Chronicle, supervising 10 daily and weekly sections and co-founding sfgate.com.
Liz is on the board of the Online News Association and was co-chair of the ONA's sold-out 2009 San Francisco conference. She is also on the Advisory Board for the University of California at Berkeley's Graduate School of Journalism.
She holds degrees in Journalism and Rhetoric from the University of California, Berkeley.
Vision for ONA
I am thrilled that the ONA has continued to grow and evolve at such a rapid pace during the past couple of years. It is terrific to see such amazing engagement and enthusiasm, whether it's for our annual conference, our training camps or various regional meetups, which have exploded in the past year. But with this growing influence comes increased responsibility, not just to our members but to the journalism community at large. My main focus as an ONA board member this past year has been the strategy committee, which is taking a close look at where we are and where we want to be. I believe we are on the verge of something big, but we must grow smartly, embracing both leading edge technological innovations and core journalism values.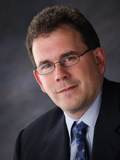 Jim Brady
Editor-in-Chief, Journal Register Company
(Incumbent, Professional Member)
Bio
Jim Brady is currently leading Project Thunderdome for Journal Register Company. The project, which will redefine how JRC produces journalism for the digital age, involves the hiriing of a centralized team to produce high-quality non-local journalism for its 18 dailies, and also includes the creation of video, social media and data-driven content for the company.
Before joining JRC, Brady served as general manager of TBD, a new local news operation dedicated to comprehensive coverage of the Washington, D.C. region that combines the values of traditional journalism and the power of citizen journalism. Brady joined TBD after more than four years as executive editor of washingtonpost.com, where he led the site to numerous awards and accolades.
As general manager of TBD, Brady was responsible for the business operations and editorial oversight of both TBD.com and TBD TV, a 24-hour local cable news station. On both platforms, TBD's original journalism is supplemented with strong partnerships with other local news organizations and more than 175 area bloggers. TBD has quickly gained a reputation for innovative ways of covering local news, and gained high marks for its commitment to social media and engaging with its community in meaningful ways. TBD has also displayed a strong commitment to mobile, with highly regarded applications for the iPhone and Droid.
Vision for ONA
The Online News Association has become the pre-eminent organization for digital journalists and those interested in digital journalism, but we need to keep evolving along with journalism if we expect to maintain that position. To do that, we'll need to continue to connect people from disparate parts of the digital world. To this point, we've done a wonderful job of having an open tent: Whether you're a writer, editor, blogger, developer, professor, student, entrepreneur, business lead, etc., there's a place for you in ONA. That open tent is what's made the ONA conference a must-attend, and ONA should continue to foster that openness and dialogue.
We must also continue to keep our members attuned to what's new in the business via training and external communications. Our training operation has expanded greatly over the past few years, thanks to the ONA camps we've organized for the past 18 months. We need to keep charging ahead there. We also need to encourage and support more ONA meetups around the country and world.
If there's one thing I'd like to see us get more involved in, it's around First Amendment and other legal issues relating to journalism. The legal media landscape is changing just as rapidly as the rest of media, and we need to help inform and shape those discussions.
John Keefe
News Director, WNYC Radio
(Professional Member)
Bio
John Keefe is the Senior Executive Producer for News at WNYC, New York Public Radio. For nine years, he has guided the station's news operation and grown its capacity for breaking news, election coverage and investigative reporting.
Keefe also infuses WNYC's journalism with data reporting and interactive news applications. His work includes numerous online Census projects, analysis of NYPD arrests by geography, campaign-finance maps and texting-based crowdsourcing efforts. Keefe collaborates across departments, works with other news organizations and builds applications with Ruby, JavaScript and an array of free, online tools.
And he shares nearly everything he does. In the spirit of public media, and in the public interest, Keefe peels back his processes so that others might learn from them. He does this on his blog, at journalism conferences and at events such as SXSW Interactive. (He will demonstrate map-building techniques at ONA11 in Boston.) Keefe has been an adjunct lecturer at Columbia University and the CUNY Graduate School of Journalism, and this fall will co-teach a data-journalism class at The New School University.
Keefe's career includes work as a police reporter at two Wisconsin newspapers and as science editor at Discovery Channel Online.
Vision for ONA
My energy for and commitment to online journalism is ridiculously high — and it's this passion I would bring to the ONA board. I'm committed to training, supporting and propelling journalists through each technological wave so we get better at doing our jobs and serving our communities.
I've been fortunate to have many opportunities to do just that. For 25 years, I've worked where journalism and technology overlap, serving as a bridge between engineers and editors — sometimes as translator, sometimes as guide, sometimes as hands-on creator. In each case, my hope is that our journalism is stronger, clearer, quicker and more accurate as a result. And as the roles of engineer and editor have begun to blend, I've personified that combination by learning how to write code and wield online tools. I've built dozens of maps and online news applications. As a result, WNYC has been able to find, break and illustrate many data-driven stories.
All along, I've tried to share as much as I've learned. Maybe it's the public radio in me, but I'm happiest working "in the public interest." And I believe helping journalists master technology is in the public's interest.
As the head of a New York City newsroom, I am also close to the issues and challenges facing reporters, editors and news organizations daily. I would bring that understanding, and humility, to my work on the ONA board as well.
It would be a true honor to help build upon and grow ONA's work in support of online journalists, helping them develop new skills to navigate the trickiest parts of our profession.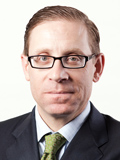 Evan Smith
CEO & Editor in Chief, The Texas Tribune
(Professional Member)
Bio
Evan Smith is the CEO and editor-in-chief of The Texas Tribune, which, in its first year in operation, won two national Edward R. Murrow Awards from the Radio Television Digital News Association and a General Excellence Award from the Online News Association. Previously he spent nearly 18 years at Texas Monthly, stepping down in August 2009 as the magazine's president and editor-in-chief. He previously served as editor for more than eight years — only the third person to hold that title. On his watch, Texas Monthly was nominated for 16 National Magazine Awards, the magazine industry's equivalent of the Pulitzer Prize, and twice was awarded the National Magazine Award for General Excellence. For eight years, Smith hosted a Lone Star Emmy Award-winning weekly interview program, Texas Monthly Talks, that aired on PBS stations statewide. He currently hosts a new show, Overheard with Evan Smith, that airs on PBS stations nationally. A New York native, Smith has a bachelor's degree in public policy from Hamilton College in Clinton, N.Y., and a master's degree in journalism from the Medill School at Northwestern University.
Vision for ONA
I'd like to help my online friends think about marketing, fundraising, branding and related issues that move the ball beyond the pyrrhic victory of robust content that no one sees. I'd like to promote the idea that collaboration is the means to achieve good and important things. I'd like to restore a sense of optimism and hope to the next generation of wannabe journalist, who've been told — falsely — that this is a medium in decline. I'd like to find a way to more and better technology available to an ever-more-engaged audience of news consumers. Etc.
Jim Roberts
Assistant Managing Editor, The New York Times
(Professional Member)
Bio
I am a graduate of the University of North Carolina/Chapel Hill (1977). Before coming to the New York Times in 1987, I was a reporter and editor for the Richmond Times-Dispatch, an editor for the Baltimore News-American and an editor at the Dallas Times-Herald. I have served in a variety of editing roles at the New York Times, including national editor and national political editor. From June 2006 through December 2010, I served as the lead editor of NYTimes.com, and since that time, I have been assistant managing editor/news, responsible for management of the main news report on NYTimes.com and the print edition of the New York Times.
Vision for ONA
The digital revolution in information delivery evolves and mutates at a pace that seems faster by the minute – driven by dizzying advances in software, platforms and devices, an ever-changing competitive landscape, and the dramatic twists and turns of an uncertain economy. The challenges all of this imposes on members of the news media in general, and the Online News Association in specific, are enormous.
Only a few years ago, it seemed that our most difficult task was getting print news reporters to file updates for the Web. Now many of us are trying to cope with the challenges (and interesting opportunities) of adapting our reports to apps, of capitalizing on the potential of social media, of ensuring the quality and veracity of the information we now have to deliver on a split-second basis.
At the same time, many members of ONA are confronting an interesting phenomenon. We got what we wanted. We got our legacy print organizations to embrace the digital platforms they largely ignored. But with that embrace has come a measure of control. Many longtime print editors now want to call the shots in an integrated world, and in some places traditional incentives like page-one bylines are luring otherwise talented digital journalists away from some of the story-telling methods that they helped invent.
Meanwhile, a new and potentially treacherous landscape is emerging in which groups of various political stripes are using digital means to obtain and distribute information and documents –- sometimes through clearly illegal means yet sometimes with high potential newsworthiness, raising a host of unusual First Amendment questions.
Through it's history, ONA has done an exceptional job in encouraging experimentation in digital story-telling, in helping journalists exploit and invent new tools, and in providing a supportive and nurturing environment for a young medium still getting its legs.
Now that medium is a powerhouse, standing on the front lines of journalism, and in many cases providing a significant source of revenue to pay for that journalism. ONA needs to play a bigger role in recognizing the stresses and opportunities these changes impose on news organizations and how a world of paywalls, WikiLeaks, Twitter and the iTunes store can affect journalism. Innovative story-telling, multimedia extravaganzas and user-generated content are still incredibly important areas to explore, but ONA also needs to adapt to the maturity of the business it represents, and the changes that maturity brings.
Juana Summers
Political Reporter, Politico
(Professional Member)
Bio
Juana Summers is a national political reporter for POLITICO.
She currently covers the 2012 presidential election. She came to POLITICO from The Kansas City Star, where she covered the Missouri Senate race and worked on the Star's award-winning Midwest Democracy Project. She has also reported for the state legislative bureau of the St. Louis Post-Dispatch, where she covered Missouri government and statewide issues.
Summers covered the 2008 presidential election and statewide races for KBIA-FM, the mid-Missouri National Public Radio Affiliate. Her work has also appeared in The Washington Post, the Austin American-Statesman, Dallas Morning News and other local and national publications.
A Kansas City native, Summers is a graduate of the Missouri School of Journalism, where she studied media convergence and history.
Vision for ONA
Our organization is only as strong as our membership. If elected to the ONA Board of Directors, I would like to focus on growing and diversifying the organization, especially in promoting membership among early-career/student journalists, journalists of color and journalists from underrepresented geographical areas.
While our regional and local chapters are blossoming, I envision an ONA that flourishes from coast-to-coast and among our international membership. As an organization, we should also give more support to our student clubs and groups, who will be the future leaders of the organization.
I look forward to involving more journalists in ONA and continuing to make this organization the industry's leading Web journalism resource.
Burt Herman
CEO and Founder, Storify and Hacks/Hackers
(Professional Member)
Bio
Burt Herman is co-founder and CEO of Storify, a platform for creating stories from social media, and founder of Hacks/Hackers, a worldwide organization bringing together journalists and technologists. He has been named by the Poynter Institute as one of the most influential journalists in social media, and frequently speaks and writes about the changing media landscape.
Burt previously worked as a journalist at The Associated Press. In his dozen years there, he served as Korea bureau chief, founded a bureau covering the five countries of former Soviet Central Asia and reported on the wars in Afghanistan and Iraq, among other assignments worldwide. Burt was a 2008-9 Knight journalism fellow at Stanford University, where he also received a bachelor's degree with honors in political science and master's degree in Russian and Eastern European studies.
Vision for ONA
ONA is at a crossroads, as digital media is now in a time of turmoil and opportunity. The ONA must help journalists adapt and thrive in this new age of entrepreneurial journalism.
Power has shifted from conventional news organizations to new players still emerging across the worlds of journalism and technology. The ONA can play a key role by bringing together people within the journalism community, but also helping connect beyond that.
I have made the transition from reporting to an entrepreneurial career in Silicon Valley, and am working to build a technology startup, Storify. I also founded Hacks/Hackers, an organization that has grown from a meetup event in the Bay Area into an international movement with chapters around the world. Hacks/Hackers is about encouraging grassroots media innovation by bringing together journalists and developers who have a mutual respect for each other's craft.
I would bring this experience to the ONA board to help journalists seeking a new way in this changing world, along with contacts and ideas beyond the traditional news sector. I also bring a strong desire to help journalists in newsrooms that may not have as many resources — where technology can help them cope with cutbacks to be more productive.
Steve Fox
Lecturer/Multimedia Journalism Coordinator, University of Massachusetts
(Academic Member)
Bio
I have several bio links, including this one: http://multimediajournalists.wordpress.com/about/ and this one: http://www.umass.edu/journalism/facultyStaff/bios/fox_bio.html.
Also, I was named the director of the Sports Journalism Concentration in the Journalism Program last year and I was successful in getting the four-course Concentration off the ground.
My Investigative Journalism & The Web class had a fairly successful partnership with MassLive, the Web site of the Springfield Republican last year. The class will be partnering up with The Boston Globe next year and will be investigating the aftermath of the Western Massachusetts tornadoes. The work of the class last year can be found here: http://www.masslive.com/bullying/
Vision for ONA
Much of my vision is stated in my blog post here: http://umassjournalismprofs.wordpress.com/2011/07/14/carnival-of-journalism-what-is-good-journalism-a-plea-for-ona-to-return-to-its-roots/
To summarize, I hope to bring ONA to the next stage in its development as an organization. I see ONA taking a larger stance on journalism issues on the national and international stages — ranging from the ongoing plagiarism issues confronting major news organizations to the Murdoch scandal. I would like to begin developing an ethics focus with ONA — both during conferences, but also outside of the annual meetup. I've begun developing relationships along this line — for the past several years ONA has has a relationship with the Kent State Media Ethics Workshop, which I initiated. I would work hard to continue developing ONA's focus in this area.