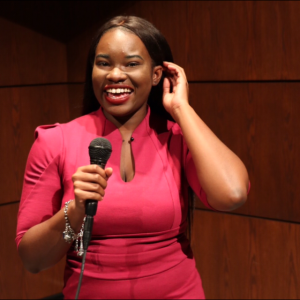 Mion Edwards is from the nation's capital Washington D.C. A recent graduate of Hampton University, Mion majored in broadcast journalism with a minor in marketing.
In 2015, Mion started her wellness and style blog, StylesbyMion, where her passion for storytelling, female empowerment and fashion collide.
Last summer, Mion interned with Campus Society in London as an engagement lead and editorial intern. She coordinated internal communications with over 50 bloggers on the site, and created compelling blog posts and other content for blogger network channel.
She also participated in a three-day intensive training session with Bloomberg News, where she developed her skills in business journalism, the Bloomberg terminal, social media reporting, and covering the world economy. Mion has networked with senior level executives in economic, political and production sectors.
This summer Mion is interning at Chelsea Now Newspaper in New York as an arts and entertainment reporter. She assisted with copy-editing and online articles.