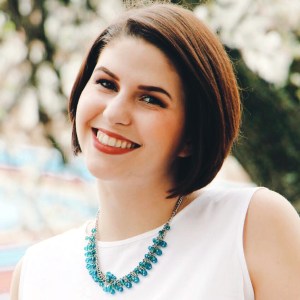 Katie Atkinson is a senior Journalism and Graphic Design student at Mercer University's Center for Collaborative Journalism in Macon, Georgia. There, she serves as the Editor-in-Chief of Mercer's student-run newspaper, The Cluster. Katie also leads a project called Engage CCJ, which focuses on audience engagement and hyperlocal social storytelling.
Katie is a social-savvy journalist with a public radio background. As an intern for Georgia Public Broadcasting, she produced multiple features of local and statewide significance. Katie has swamp dived, hill climbed, and everything in between in order to get the story. She tells stories about people: bat trackers, tribe historians, astronauts and country music stars.
This summer Katie worked as an audio producer at NASA's Goddard Space Flight Center. Throughout her time with NASA, she helped implement strategies for making science more accessible to a broader audience through the use of non-narrated audio. Katie played an instrumental role in helping NASA Goddard launch their first audio pilot project.