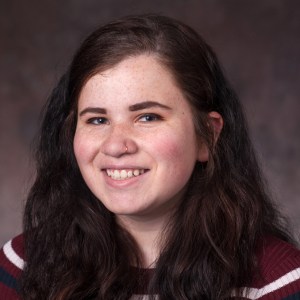 Maria Carrasco is a journalism student at American University. She was born in Concepcion, Chile and was raised in Chicago. She thinks much of her personality comes from growing up very Latino in the Midwest.
Maria primarily loves reporting, but is proficient in design and video editing. Currently a senior, Maria hopes she can continue her journalism career being a beat reporter. Her reporting interests lie in immigration, education, urban development and policy.
Currently she is the managing editor for new for American University's student run newspaper, the Eagle. Additionally, she's the web director for her college radio station. Her past experience includes the Durango Herald, Investigative Reporting Workshop and USA Today.
As well as being a member of ONA, Maria is a member of Investigative Reporters and Editors (NICAR) and the National Association of Hispanic Journalists.
You can see all of Maria's work on her website, mariascarrasco.weebly.com. Additionally, keep up with her on her Twitter, @mariaspov.