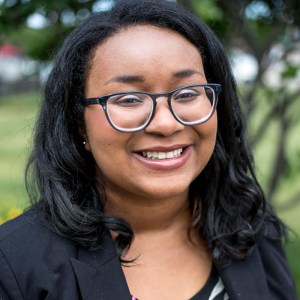 Zoe Jackson is a rising junior studying journalism and global studies at Western Michigan University. She's written about everything from fake ICE notices posted around campus, to Michigan's controversial proposed social studies curriculum.
Zoe can discuss her love for student media all day, and is in her third role at her campus publication after spending much of high school in the newsroom. She will be serving as both News Editor and as a member of the Student Media Group board this fall.
She currently interns at The Flint Journal/MLive, and will intern at NPR member station WMUK when she returns to Kalamazoo in the fall. Zoe has been named Western's 2018 Burke Scholar in Journalism, and is an alumna of the National Association of Black Journalists' student projects.
In the future, Zoe hopes to cover politics and international affairs. She is thrilled to be a part of #ONA18, and looks forward to learning all she can.