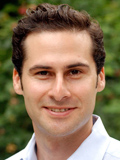 CEO and Co-Founder
Storify and Hacks/Hackers
Burt is co-founder and CEO of Storify, a platform for creating stories from social media, and founder of Hacks/Hackers, a worldwide organization bringing together journalists and technologists. He has been named by the Poynter Institute as one of the most influential journalists in social media, and frequently speaks and writes about the changing media landscape.
Burt previously worked as a journalist at The Associated Press. In his dozen years there, he served as Korea bureau chief, founded a bureau covering the five countries of former Soviet Central Asia and reported on the wars in Afghanistan and Iraq, among other assignments worldwide. Burt was a 2008-9 Knight journalism fellow at Stanford University, where he also received a bachelor's degree with honors in political science and Master's degree in Russian and Eastern European studies.