ONA Community Circles connect the digital journalism community in a time of physical distancing.
Community Circles are small virtual discussion groups consisting of 10-20 members matched by a conversation theme. These circles:
Provide a way to connect with peers in an unprecedented global crisis
Create a space to talk about common challenges
Where possible, create resources to share
ONA is providing:
A trained host to lead virtual conversation
Question prompts and other resources to get groups started
A centralized place to host tools, tip sheets or other resources
Community Circles have reached capacity
We're no longer accepting new sign-ups, but we may open another round in May. Please fill out the interest form and we'll keep you updated.
Participants will select from several topics that resonated with the ONA community and can join multiple circles, choosing to engage with a social aim or to collaborate on a resource for the community. We're activating Community Circles around five themes:
Creating time for self-care, social connections and family
This theme opens conversations about the additional uncertainty, stress and pressures the COVID-19 pandemic contributes to already demanding workloads.
Topics include: Prioritizing self care and personal wellness; Balancing work with caregiving for family members, including children; Coping with caregiving for someone with COVID-19; Dealing with burnout; Addressing mental health issues, in particular stress, anxiety and PTSD; Navigating uncertain career futures
Leading through a crisis
The unprecedented challenges that have emerged over the past few weeks have magnified the holes existing in many organizations' crisis management strategies. This theme is for leaders and managers who'd like to connect on how they're adapting to current circumstances and motivating their teams.
Topics include: Leading with empathy; Bringing out the best in a distributed team; Drawing lessons from previous crisis responses; Mitigating the health impact of long-term crisis coverage on a team; Keeping long-term strategy in mind during ongoing breaking news; Sharing strategies for educators and managing learning outcomes from a distance.
The ethics and challenges of reporting on COVID-19
This theme will connect people across a range of roles in journalism—from newsroom leaders to reporters to journalism educators—to focus on ethical and practical challenges of reporting on the crisis.
Topics include: Approaches for patient confidentiality across the globe; Strategies for confronting misinformation; Techniques for reporting without inciting panic; Safeguarding against transmission and vicarious trauma; Nullifying racist scapegoating and inspiring hope in cooperative action.
Navigating revenue and fundraising challenges
Anxiety regarding the economic future of news production has been amplified by the COVID-19 pandemic. Community Circles under this theme create space for organizations going through similar challenges to compare notes and document any effective strategies or opportunities emerging.
Topics include: Identifying funding opportunities for nonprofits; Maintaining and growing subscribers; Supporting team members through furloughs and layoffs; Coping with lost revenue from advertising or live events; Navigating hiring freezes.
Overcoming hurdles in building and launching projects
This theme will particularly resonate with members of the community in product, data, or creative roles who are working on projects, have ideas for new projects, or have experience in helping others complete their projects.
Topics include: Determining the most worthwhile and impactful projects to develop; Thinking through execution; Documenting tactics for finding funding and support; Addressing problems with data — quality, availability, and access; Finding ways to concentrate on work despite so much going on.

---
In March 2020, ONA reached out to the community to ask how people were doing, and what they needed during the COVID-19 crisis. We heard that first and foremost, people miss one another, and could use some solace among peers. Beyond that, we noted a range of needs from addressing immediate logistical issues to anxiety over the long-term implications of this global crisis.
ONA Community Circles are designed to address both challenges. Each circle is essentially a small virtual discussion group, which presents an opportunity for a deeper connection among peers. Further, each circle will have a single purpose decided by its members. ONA will provide trained hosts to lead conversations, as well as prompts and resources. Some circles might be aimed just at sharing experiences, coping strategies and observations about our current, strange reality. Others may focus on producing practical tip sheets.
Simply let us know which topic you're interested in exploring, and we'll provide a trained host, along with prompts and additional resources, soon.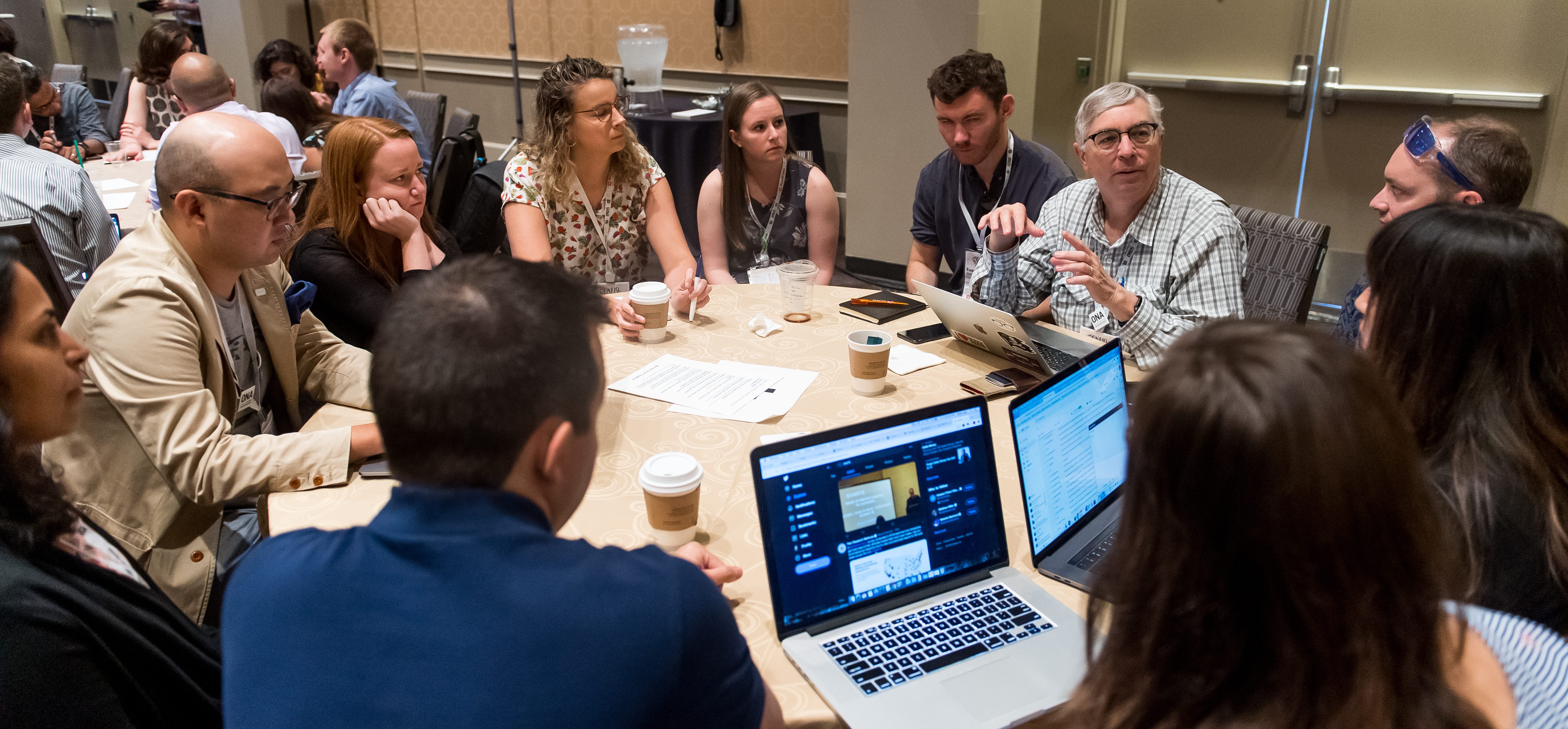 Frequently Asked Questions
How will I be connected to peers?
ONA will make initial introductions and assign each group a host to lead the conversation.
How will my circle meet up?
Each Community Circle can decide how best to keep in touch: email threads, Slack channels, periodic video calls and/or open documents are all good options. ONA will set up a Slack channel for each circle in the ONA Local Slack community. We'll also create a collaborative Google doc for each circle. Should a circle need access to a Zoom account, ONA can facilitate that.
What specifically will we discuss?
ONA will provide each group with a more specific menu of ideas generated from our community survey, as well as a trained host. Feel free to select from this list and, if you want, add your own discussion topics.
What do you expect to come out of this?
It depends on the topic, and there's a very good reason for that. Many respondents indicated simply needing a safe space to chat about challenges. That might include educating young children while continuing to work; navigating layoffs and furloughs; or just recognizing it's ok to not be ok right now.
Others were interested in collaborating on some tools, or expressed a desire to support others in the community with tip sheets and resources.
We want to make space for both, so each group will need to decide how they want to proceed. We will have trained hosts providing guidance at the outset.
What kinds of people might be in my group?
ONA's community spans journalists, editors, educators, technologists – anyone with a passion for improving digital news. We will have a Code of Conduct and guidelines for each group, so you should expect interactions to be courteous and professional. Members of ONA's sponsor, funder and supporter community are encouraged to join and share insights, with the understanding that this is not the appropriate forum for sales pitches.
How could I get my company/organization involved?
ONA is looking to partner with sponsors and funders to support the education, community and cohort-building, as well as the overall health and well-being of professionals in the digital news industry, as part of our new Community Circles initiative. Details and contact information here.
Join the Wait List
Our Community Circles have reached capacity for the moment. With enough interest, we may open another round of sign-ups in May with refreshed topics.