Two committees reviewed the Challenge Fund applications and made recommendations to the funder selection committee.
Academic Adviser Committee
The academic adviser committee reviews and recommends projects to the final funder selection committee.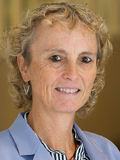 Jody Brannon
Digital Media Consultant
Joe Germuska
Interim Executive Director
Northwestern University Knight Lab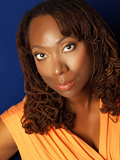 Retha Hill
Executive Director
Digital Media Entrepreneurship and Innovation
Walter Cronkite School of Journalism
Arizona State University
Cindy Royal
Associate Professor
Texas State University
Amy Schmitz Weiss
Associate Professor
San Diego State University
Natalie (Talia) Stroud
Assistant Professor
University of Texas at Austin
Sandeep Junnarkar
Director of Interactive Journalism
CUNY Graduate School of Journalism
Committee members must disclose any conflict of interest during the selection process and recuse themselves from participating in that specific discussion or recommendation.