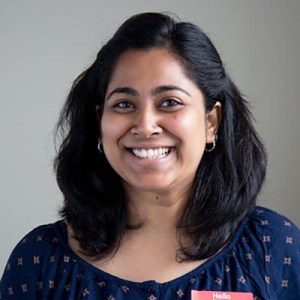 A grad student at BU, Samata is passionate about bringing design, data, innovation and journalism together to produce quality journalism. Her interests lie in feature reporting on education, health, culture, policy, environment, cities and infrastructure.
Before grad school, Samata was heading a digital content development team for a startup in India, where she explored the power of innovative storytelling as well as learned about the business of media. As a content developer, she worked with designers, coders and filmmakers, who helped her visualize storytelling differently.
She wants to use her experience and passion to not only practice innovative journalism but also contribute to journalism education. Currently, she's helping build a tech and design friendly curriculum that adapts to the requirements of an evolving newsroom. She believes that as journalists, we are responsible for not only practicing journalism with integrity today but also preserving the future of journalism by contributing to its growth and betterment.