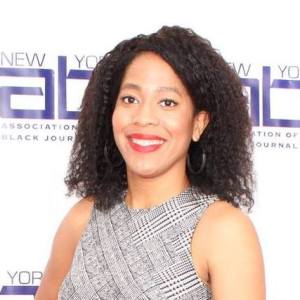 Mariah Brown is a graduate student at the CUNY Graduate School of Journalism and will receive her degree this December with a concentration in business and economics.
Mariah has worked for such news organizations such as WNYC, DNA Info, METRO and the Associated Press in New York, where she served as a freelance production assistant for entertainment since last October, and is a summer 2017 intern at the Philadelphia bureau, where she covered the Cosby trial on day one of her internship, reporting and creating video and audio content.
During Mariah's undergraduate career at the State University of New York at New Paltz, she contributed to the school's campus weekly, the New Paltz Oracle, and filled the role as Multimedia Editor for a student-run online website, The Little Rebellion. She was Managing Editor for The Bullhorn, a 32-page publication for the SUNY New Paltz chapter of the nation's largest higher education union, United University Professions. One of her proudest accomplishments as managing editor was winning the Union-wide issued award for general excellence.
While fulfilling journalistic pursuits, Mariah performed spoken word for various campus events, engaging in topics about socio-political history, identity, and social justice. Outside of school, she performed at many places in New York City, including the Kaye Playhouse at Hunter College and the Apollo Theater.
Mariah is the Deputy Secretary and Website Coordinator for the New York chapter of the National Association of Black Journalists and is also President of the City University of New York Association of Black Journalists that is a finalist for the National Association of Black Journalists Student Chapter of the Year Award for 2017.