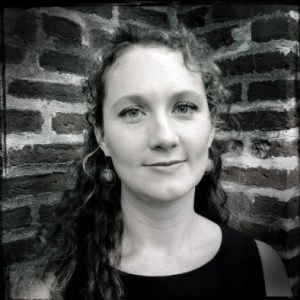 When Laura was selected as an MJ Bear fellow, she was Founder and Editor of Homicide Watch D.C.
Laura started her journalism career as a student in South Africa and received a bachelor's degree in anthropology with a minor in journalism from the University of California, Santa Cruz in 2004.
She has worked as a stringer for the Associated Press, a general assignment reporter for a Santa Cruz magazine, an education beat reporter at the Register-Pajaronian, Watsonville, Calif., taught English as a Foreign Language to middle school students in Madagascar while in the Peace Corps and was a cops reporter for the Santa Rosa Press Democrat.
In September, 2010, Laura launched Homicide Watch D.C. in an effort to cover every homicide in the District of Columbia – from the initial crime through prosecution. The Washington Post named Homicide Watch D.C. the District's "most comprehensive chronicler of the unlawful taking of human life." Washington City Paper named Homicide Watch the city's "best way to keep track of bodies."
"Leaving my traditional newsroom jobs was one of the hardest things I've ever had to do," she said. "It turned out to be one of the best decisions of my life. Becoming a digital journalist has taught me how to stand on my own, listen to and interact with the community, and create my own product.
Of her work, the MJ Bear Fellowship selection committee said: "Here is a community that really, really, really needs news, and Laura delivers. The depth and passion of her work is awesome. Once you dive in, you can't turn away."
Laura is a 2012-13 Nieman-Berkman Fellow at Harvard University. She also was a Guggenheim Fellow, received the Chairman's Award, New York Times, for her work at the Press Democrat and was named the Sunlight Foundation's "Open Government Champion."
Listen to what Laura said about her fellowship.