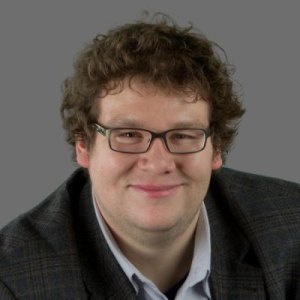 When Lucas was selected as an MJ Bear fellow, he was a data journalist and web producer at The Edmonton (Alberta) Journal.
Lucas is a graduate of Acadia University in Nova Scotia and Algonquin College in Ottawa, where he served as editor of both colleges' student newspapers. In his current position, Lucs does investigative reporting, website management, blogging, photo editing, interactive mapping and graphics. He was instrumental in the creation and rollout of the newspaper's online coverage of the 2011 Canadian federal elections, the project that won him the MJ Bear Fellowship. Listen to Lucas describe the project.
Said The Edmonton Journal Editor in Chief Lucinda Chodan: "In the space of only a year, Lucas has become a pillar of our digital team and has been identified as a major player in our plans for transforming our newsroom."
Previously he was an investigative reporter at CBC Ottawa and an online apprentice for The Ottawa Citizen. Lucas said he got into journalism because "telling the truth is power.
Most of his many digital skills are self-taught. "I have a passion for learning," he said. "I really love to delve into new stuff and I really want to tell stories in different ways on the web."
The MJ Bear selection committee said: "(Lucas is) a true renaissance journalist, with what seems like expert hands-on content, back-end multimedia and an obvious passion for inclusiveness when it comes to community."
When he's not analyzing data, creating website presentations and teaching himself new skills, Lucas teaches journalism at Grant MacEwan University in Edmonton.
Listen to what Lucas said about his fellowship.