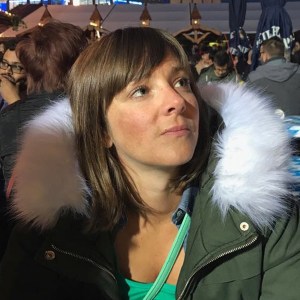 Jo Mitchell is the Executive Product Manager for News and World Service apps at the BBC, where she works with editorial, design and technical leaders on defining and realising the vision for the apps.
Before joining the BBC in 2017 she was part of the product team at The Telegraph, working across the online portfolio of the 160-year-old news brand as part of their digital transformation. Before that, Jo worked for the Mirror, developing and optimising websites, focussing on news and sport live coverage for a publisher portfolio accessed by over 100m unique visitors every month.
Coming from an academic background of zoology and animal behaviour, Jo now leads a diverse, multi-disciplinary team in development of the BBC News apps strategy across mobile and tablet, delivering content to inform, educate and entertain millions of users around the world every day.