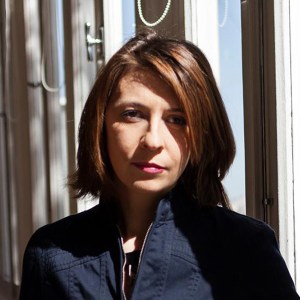 Natalia Antelava is a co-founder, CEO and editor in chief of Coda Story, an award-winning non-profit newsroom with the mission of bringing context and continuity to coverage of global events. Before setting up Coda, Natalia was a foreign correspondent for the BBC.
Born in Tbilisi, Georgia, she started her career in West Africa and subsequently reported from more than two dozen countries around the world. Natalia was BBC's resident correspondent in the Caucasus, Central Asia, Middle East, Washington DC and India. She has vast experience working undercover in places like Burma, Yemen and Uzbekistan and in conflict zones from Iraq to Eastern Ukraine. Her investigations into human rights abuses in Central Asia, Iraq and the United States have won her a number of awards and an Emmy nomination (2011).
She led Coda Story and Reveal's investigation into Russian disinformation which in 2018 won Columbia University's Alfred duPont award.