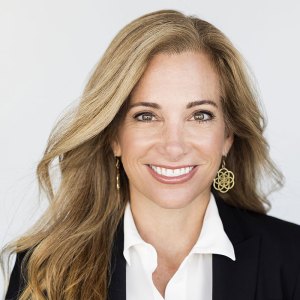 As President of KCRW, Jennifer Ferro has worked to transform the institution from Southern California's flagship public radio station to a worldwide digital content distributor that seeks to build community through the discovery of music, news and culture both in person, online and on the air.
Under her leadership, in addition to creating 100 hours of original programming a week, KCRW will finish a $48 million capital campaign and move into its first-ever, stand alone, state-of-the-art facility in early 2018. This new home will allow KCRW to become a true community institution.
KCRW's presence includes podcasts, original content features, live event streams, a vibrant social networking community and successful mobile app. Always experimenting, KCRW launched a virtual reality app that gives a 360° look at KCRW's legendary music programming. KCRW's live events programming has grown to over 80 produced events throughout Los Angeles and Santa Barbara reaching over 250,000 people each year.
Ms. Ferro joined KCRW in 1994. She has held varied roles during her tenure including Assistant General Manager, Executive Producer of Good Food and Consulting Producer of DnA: Design and Architecture. Ms. Ferro serves as a Senior Fellow for the Luskin School of Public Policy at UCLA. She is on the board of Zocalo Public Square, an ideas exchange that creates live events and original humanities journalism, and is Vice Chair of the AIR Board, an organization dedicated to supporting and promoting independent producers in public media. In 2011, she was chosen as one of Los Angeles' Game Changing Women Leaders Who Make an Impact in LA by Los Angeles Magazine.
Ms. Ferro earned her Bachelor's degree from UCLA. She is a former youth soccer coach and co-founder of the Women's Coach Initiative to get more women youth soccer coaches on the field. She is also an active mentor to graduate and undergraduate students.