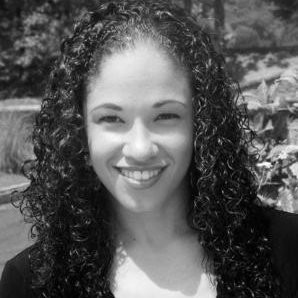 Kamal Sinclair serves as the Director of the Sundance Institute's New Frontier Labs Program, which supports artists working at the convergence of film, art, media and technology; as a Consultant to the Ford Foundation's JustFilms program, and NYU's Tisch School of the Arts; and as artist and producer on the Question Bridge: Black Males transmedia art project.
At New Frontier, she partners with Chief Curator, Shari Frilot, to development and platform landmark projects in the evolution of story, including experimentations with VR, AR, and data as storytelling mediums. She was recently profiled by NY magazine as one of the women leaders of the VR industry, alongside Bjork and Nonny de la Pena. At Ford Foundation's JustFilms, she consults on trends in emerging media as a tool for social justice. At Question Bridge, she and her collaborators launched an interactive website and curriculum; published a book; exhibited in over seventy museums/festivals; won International Center for Photography's 2015 Infinity Award for New Media; and was archived at the Smithsonian's National Museum of African American History and Culture.
Previously, Kamal was a Transmedia Producer at 42 Entertainment and worked on projects such as Legends of Alcatraz for J.J. Abrams and Mark of the Spider-Man; and as Principal at Strategic Arts Consulting. Her career began as a cast member of the Off-Broadway hit STOMP and Artistic Director of the performing arts company Universal Arts.