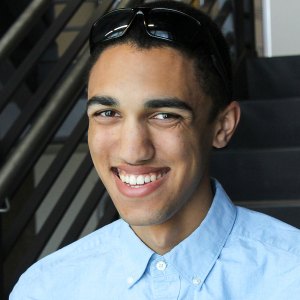 James Tyner is a junior studying journalism at the USC Annenberg School for Communication & Journalism. He is the managing editor for digital storytelling at USC Annenberg Media, a multi-platform student news organization at the journalism school. He has also worked as a production intern at the Arizona Republic, assistant city editor for the Daily Trojan, and co-editor-in-chief of Wingspan, his high school's yearbook.
Tyner has long sought to help journalism adapt to a digital- and mobile-first age with good products and user experiences. Combining passions for design, technology, and journalism, he is part of a group at USC Annenberg dedicated to creating better journalism products. Through this group, he works with Laura Davis, a professor who formerly worked on the team that created the BuzzFeed News app.
Recently, Tyner has played a key role in restructuring the USC Annenberg Media newsroom to better integrate native digital storytelling into the workflow. He helped launch the newsroom's email newsletter product and was instrumental in designing its upcoming chatbot and app. During the summer, he worked with 10 other journalism students through the Dow Jones News Fund to produce multimedia reporting on child drownings in the Phoenix area.
Tyner's writing about products has been featured in the American Press Institute "Need to Know" industry newsletter, and he has received awards from the Journalism Education Association and the Los Angeles Press Club.