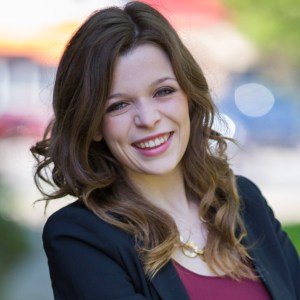 Jacquelyn Elias is a rising senior at Southern Methodist University triple majoring in journalism, creative computing and computer science. She has achieved many academic and professional honors such as being named a Founders' Scholar by the Headliners Foundation of Texas and being named an SMU Hyer Scholar.
She plans to pursue a career in computational journalism where she can explore the intersections of storytelling and code. Jacquelyn practiced these skills firsthand in her internship in the spring of 2017 with the data and applications team at the Dallas Morning News. She has also held a variety of positions on her collegiate paper, the SMU Daily Campus, where she currently serves as Online Editor.
This past summer, Jacquelyn held an internship with Walkabout Foundation in London while continuing her research project on the media's coverage of Brexit as well as serving as a program assistant to an SMU study abroad program. With an interest in digital media, Jacquelyn became involved with the Dallas chapter of ONA this past year, and she designed the program for the chapter's first ONA DFW workshop this past February.