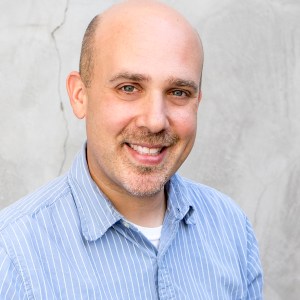 Chris Krewson is Vice President of Strategy for Spirited Media, the parent company of three local news outlets in Philadelphia, Pittsburgh and Denver. As the first employee of Billy Penn, Spirited's first site, he oversaw the conception, strategy, hiring and launch of a team of reporters to cover Pennsylvania's largest city. He grew the staff to seven, breaking news news around the Pope's visit, the Democratic National Convention, and the crash of Amtrak train 188 — a finalist for an ONA Breaking News Award in 2015. He also helped launch The Incline, Spirited's second site in Pittsburgh, following an investment by Gannett. Prior to Spirited, Krewson was the top digital editor at both The Hollywood Reporter and Variety. He is also the former executive online editor of The Philadelphia Inquirer and spent nearly eight years at The Morning Call of Allentown in digital roles. He's a Pennsylvania native, a Penn State grad, a husband and proud (tired) dad of two teenagers.
---
As a candidate for the 2019-20 Board of Directors election, Chris delivered a lightning talk at the ONA18 conference and submitted the following information. Learn more about the election process.
ONA Involvement
I'm a longtime member and evangelist for ONA, having attended nine or so conferences, as many as my schedule (or my employer's) have allowed. I believe it's the most valuable organization for digital journalism professionals. I've spent 20 years in journalism, 18 on the digital side; connections I've made and strengthened through ONA have been central to that career. The best candidates I've interviewed have ties to ONA; the most professional opportunities I've had came from a network strengthened by ONA. I'm excited to pay that trend forward and help mentor younger ONA members as they build their careers.
Vision for ONA
What is the Online News Association when digital delivery has become the most dominant medium for news?
I'm a huge believer in ONA. The conference is one of the few must-attend industry events I mark on my calendar every year, simply because of the critical mass of a network I'm proud to say grows with every gathering I'm privileged to attend. But for the last few years, the sessions aren't the reason why; the attendees are. The people are. The hotel lobby is, not the conference programming itself. This is probably natural, given the growth of the event and the maturation of the industry; I've been around long enough that one more SEO panel won't be worth cramming into a room for.
I'd welcome the chance to join ONA's Board of Directors to help the conference I love more consistently connect with digital professionals at every stage of their career, in every region — from graduating college students seeking that first journalism job, to digital pros in smaller areas hunting for a way to leap to the big leagues, to seasoned professionals willing and able to mentor and guide the next generation.
And because I've walked in a lot of our members' shoes, I've got a good idea about what matters to many of them. I've worked in daily metro news, at magazines in an insanely competitive vertical, and at a startup. I've consulted in TV newsrooms around the country. I'm in my fourth year teaching journalism at Temple University; I've also taught it at a community college.This unique lens should help the board focus on how best to implement its dominant role in the journalism ecosystem.
We could start by broadening the mentorship program. I'm a big fan of ProPublica's annual breakfasts; might the idea behind those be more closely integrated into the conference by turning mentorship into a formal, yearlong process? Ideally, it's one that starts at the annual conference, is expanded during regional and ONA Local meetups, and recapped the next year. This would give mid- to late-career digital journalists the chance to meaningfully mentor folks in their second or third jobs, advising about best places to work, salary negotiations, and other tricks of the trade. The next year's conference could be seeded with a few roundtables and a mixer to share the learnings from this pilot project, humanizing and sharing knowledge among those who need it. I'm ready and excited to be the one to spearhead this for the board.
This is the healthiest, most vibrant organization in journalism for a reason: ONA members believe strongly in it. I'm a believer in ONA, a cheerleader for the organization and an evangelist who can point to my own career and network as a testament to that importance. I'm honored to be nominated to serve on the board, and I'd welcome the chance to help guide an organization that has made such a difference in the field I love.
Jim Brady on Chris Krewson
Chris Krewson has committed almost 20 years to pushing the importance of digital journalism, both via words and deeds, and that effort — plus his commitment to ONA over the years — make him the perfect candidate to join the ONA board.
Chris's involvement in ONA goes back to when he held the organization's first Philly-based event, all the way back to 2007 (a few years before the effort to have local ONA chapters really took off). He volunteered for ONA's Chicago conference, and has been a consistent conference attendee over the past decade (except for a few times when his employers were struggling, and he thought going would look bad to other staffers). As Chris's manager, I can tell you that the one thing he begs for every year is to be able to attend ONA.
Chris would bring a wide and valuable range of experience to the ONA board. He's worked at legacy orgs (Philly Inquirer, Variety, Hollywood Reporter) and pure startups (Spirited Media). He's been a cub reporter and a senior manager. He's worked in local news and national news. He's been a doer (reporter, editor) and a thinker (his current strategy role).
Chris's range has also been crucial to Spirited Media. His amazing abilities in the arts of headline writing and social media promotion — driven home by many years inside the insanely competitive world of Hollywood journalism — helped get us attention in those tough early days. But he's now constantly working out bigger-picture ways to help Spirited Media make money and increase our influence.
Chris began his time with Spirited Media as Billy Penn's founding editor, and he was the primary reason the site took off as quickly as it did. His commitment, fearlessness and strong hiring got the company off on the right foot. After three years in that role, I asked him to help me with larger company issues, including external and internal communication, planning expansion, assisting on our consulting efforts and helping me with fundraising efforts.
Anyone working for a startup — especially one as modest as Spirited Media — has to wear many hats, and I've yet to find a hat that doesn't fit Chris.
But Chris's commitment to digital journalism doesn't stop with his job. He serves on the board of the America East conference and has been a strong and outspoken voice for digital journalism on social media and at conferences. As a former longtime ONA board member — and president for two years — I know what it takes to be a good board member, and I know Chris Krewson would be just that.