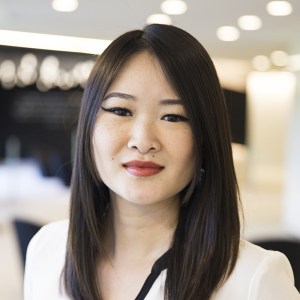 Angela Wong is a Product Manager at The Washington Post. She works in Arc Publishing, which builds enterprise software for publishers. She manages tools that The Washington Post and other newsrooms use daily.
Before, Angela was the product lead for The Post's AI team working with data scientists to design and build algorithms. Their work has been presented at major academic conferences and profiled in Recode, WSJ, and Digiday.
At ONA 2017, she presented on A/B testing best practices and teaching product management in newsrooms.
Last spring, Angela spoke at the Women in Tech Summit about being a woman in the technology field. She also won a DCFemTech award, recognizing her contributions in data science to The Washington Post and the local tech community.
In 2014, she was a finalist for a Nieman Foundation visiting fellowship.
Angela graduated from the University of Maryland with degrees in journalism and finance.