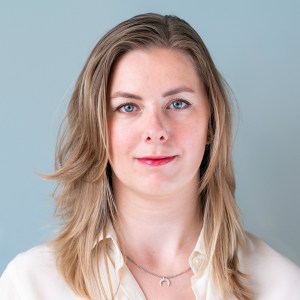 Anastasia Gorelova is a Senior Planning Producer at Radio Free Europe / Radio Liberty's Current Time TV channel, where she leads all the planning and coordination operations.
With over 9 years of media experience at Reuters, BBC, and RFE/RL, Anastasia has worked in every aspect of multimedia production, from planning to executing shoots and news shows to covering major global events such as Pussy Riot trials, the Eurozone crisis, the Olympic Games, World Cup, NATO summits, and others. Her international news experience spans across Russia, UK, and the Czech Republic.
When she is not chasing a story or a newsmaker interview, Anastasia is organising events for female professionals, and working on her personal project sharing stories of the people behind thoughtful purpose-led brands that make our world a better place. She is obsessed with learning languages, with Japanese being her current biggest crush.