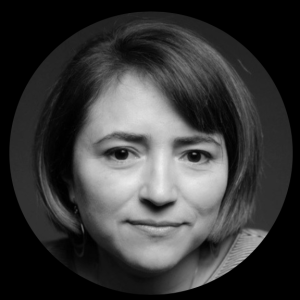 Ingrid Rojas is a senior producer at Univision's first English-language daily newscast, UNEWS. In that role, she coordinates a team of producers, writers, and reporters covering the news from a Latino perspective. She has worked across different formats to shine a light on marginalized communities through documentary, digital video, and news.
Before UNEWS, she was a producer on Fusion's award-winning investigative show The Naked Truth, where she produced several hour-long documentaries on issues ranging from the crushing student loan crisis, to mugshot website scams, to South Florida's adult film industry.
"Debt Trap," the student debt crisis documentary, was recognized with the 2018 Excellence in Financial Journalism Award from the New York State Society of CPAs.
Before Fusion, Ingrid was an associate producer on the PBS weekly show Bill Moyers Journal and on several History Channel documentaries.