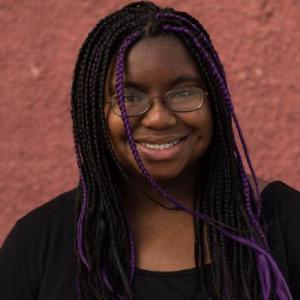 Alma is a senior at the University of North Carolina at Chapel Hill where she studies interactive multimedia journalism, creative writing and screenwriting. She enjoys writing short stories, watching Korean dramas and taking BuzzFeed quizzes.
In the spring she traveled to Havana, Cuba to help create a documentary multimedia website on the changing culture due to the lifted embargo. While in Cuba she helped conduct interviews, develop the site and create a visual interactive for a story on youth culture.
This past summer she interned at the Atlanta Journal Constitution. As a member of their audience department, she helped cultivate audience development and engagement through various technologies.
Her dream in life is to combine her passions for writing and web development to tell stories that inform and engage. Her favorite projects she's created include a single-page application exploring Beyoncé's discography, and a data dashboard on hate crime statistics.
Interested in seeing her work? Check out her portfolio here: http://almawashington.com/