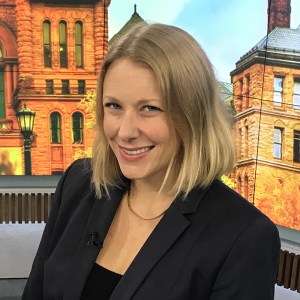 Allison Smith is an entrepreneur and digital news publisher who runs a fleet of subscription based political newsletters across Canada.
Allison launched her first newsletter, Queen's Park Today, in February 2012 after leaving her job as a Parliament Hill reporter in Ottawa to return to her hometown of Toronto. She bootstrapped the publication from scratch to become one of the most trusted news sources reporting on the Ontario provincial government.
In September 2017, Allison subsequently founded BC Today, which covers politics in British Columbia, and followed it up with the Alberta-focused newsletter AB Today in October 2018. She now employs a team of political journalists and editors across the country.
Allison is also the co-host of the podcast Wag the Doug, which is produced by Canadaland, one of the country's largest podcast networks. The podcast reports on Ontario Premier Doug Ford, the brother of Toronto's infamous crack-smoking mayor, Rob Ford.