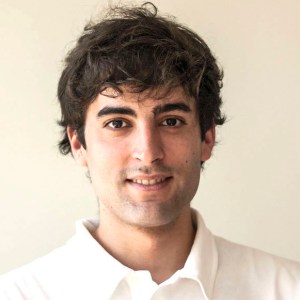 Adrián Blanco is a computational journalist focused on investigative data journalism and interested in news automation and news apps. He is an MS student in Data Journalism at Columbia Journalism School. He holds Bachelors degrees in Journalism and English.
He has worked as a data journalist at the Spanish newspaper El Confidencial, participating in the ICIJ's Paradise Papers investigation, and having responsibilities in data journalism, data visualization and fact-checking. Adrian has interned at Spanish International news agency Agencia EFE and at The Times of London.
He has taken part in international cross-border projects as Coding Like a Girl, funded by the Melinda and Bill Gates Foundation, and received grants by the European Journalism Center and the Robert Bosch Foundation for two journalism projects. In 2017, his team won the Spanish edition of the Editors Lab, a competition between media newsrooms organized by the Global Editors Network, which led them to represent Spain in the world final in Vienna.
Due to his strong interest in coding, journalism, and data, he co-founded Journocoders Madrid, an international meet-up group to help journalists and other people working in media to develop technical skills for use in their reporting.