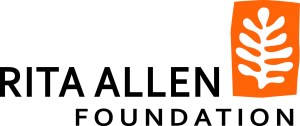 The Rita Allen Foundation invests in transformative ideas in their earliest stages to leverage their growth and promote breakthrough solutions to significant problems.
The Foundation was established in 1953 and is based in Princeton, New Jersey. Its financial assets were built over time through the generosity of members of the Allen and Cassel families, including Charles Allen, Jr., Rita Allen Cassel, Milton Cassel and Lucette Cassel.
The Rita Allen Foundation Scholars program selected its first class of Scholars in 1976 as one of the first philanthropic fellowship programs of its kind for early-career biomedical scholars. The program grew out of a deep interest in improving human health, guided by input from leaders in biomedical research.
With the Scholars program, the Foundation began what would become its defining approach to philanthropy: investing in the earliest stages of big ideas that have the power to be transformative.