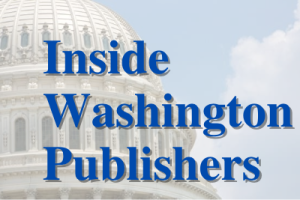 Inside Washington Publishers has been a leading of provider of detailed federal policy reporting since 1980. Based in Arlington, VA, our reporters cover federal agencies, Congress, and the courts, focusing on sectors including defense, health care, environment, trade and cybersecurity.
Our approximately 50 full-time reporters range in experience from fresh out of college to 30+ years on the job. IWP has been the launching pad for journalists at virtually every major outlet in the DC area.
We're always on the lookout for new team members; seasoned professionals as well those looking for their first opportunity to cover the federal government are urged to contact us.
You can see our news at: