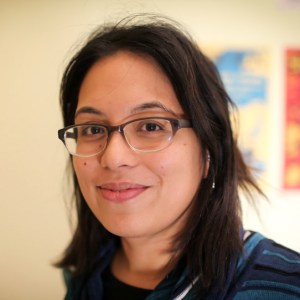 Venice Buhain is the editorial director of The Seattle Globalist, a nonprofit news organization that covers communities of color and immigrant communities, and trains and mentors emerging journalists from communities underrepresented in media.
Venice is an online and print journalist whose work has appeared on TVW News, AOL/Patch, The Olympian and other news organizations. Venice has covered diversity, education, politics and state and local issues.
She also is the past president Seattle chapter president of the Asian American Journalists Association and has taught journalism classes at the University of Washington and at Seattle University.
Plans as an ONA Journalism Mentorship Collaborative Fellow
The Seattle Globalist aims to start an intensive mentorship training program for four local journalists, which includes pairing them with some of the Globalist's emerging early-career journalists.
By September, the Globalist aims to have gone through one iteration of the three-phase program — an initial training, a mid-program check-in to discuss challenges that they've encountered and a final session focused on continuing relationships.
Journalism mentors would be available for our publication's emerging freelance reporters and writers and for the people in the Globalist's apprenticeship program, an established training program for young people from underrepresented communities who are interested in journalism.
Long-term mentorship program goals
The Seattle Globalist plans to boost local professional journalists' effectiveness and skills in mentorship, which in turn will enhance the success of the emerging journalists that they mentor through the Globalist's programs. The organization will build a training program for its journalism mentors and cover topics such as establishing relationships with mentees, teaching and motivating others and overcoming challenges in the mentor-mentee relationship.
The Globalist hopes the professional journalists can also take these many of these mentoring skills and transfer them into becoming leaders in their own newsrooms. For the Globalist's training program, the mentors will be assigned to early-career journalists in the Globalist's programs or internships, or to those already writing for the Globalist on a freelance basis.