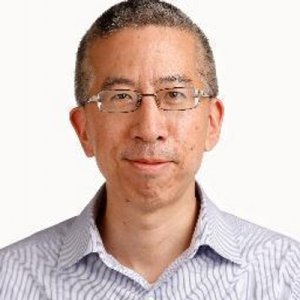 Tom Huang is assistant managing editor for features and community engagement at the Dallas Morning News and editing fellow at The Poynter Institute. He has been a journalist for 30 years, with a focus on teaching, coaching and mentoring others on reporting, editing, leading through change and upholding the values of diversity. He has been a member of AAJA since 1990, serving on its governing board and participating in its student projects, Executive Leadership Program and new year-long mentorship program. In his work at Poynter, he has coached dozens of journalists in more than 50 seminars. At the Dallas Morning News, he has helped build a year-long newsroom leadership development program. He is currently developing a mentorship match program in which veteran journalists and newer career journalists will be paired to provide guidance on career development and skills-building, all incorporating the value of diversity.
Plans as an ONA Journalism Mentorship Collaborative Fellow
The Dallas Morning News' mentorship match program will pair mentors with mentees, providing critical career development and skills-building, with an emphasis on young journalists of color. Tom will design and launch the newsroom mentorship program with the help of a team that includes sports editor Garry Leavell and engagement editor Hannah Wise. From February through September, the program will serve 20-25 pairs of mentor/mentees, with monthly check-ins. A post-match survey will determine outcomes and satisfaction levels. The team will also create an engagement program in which the mentor/mentee pairs have the opportunity to meet with diverse community members to build stronger cultural awareness inside and outside the newsroom.
Long-term mentorship program goals
The newsroom's younger journalists constantly talk about needing mentors who can provide guidance on career development and paths, as well as help with craft skills. For the enterprise to succeed, we need to build a long-term mentorship program that challenges and retains our best talent, especially at a time of great change in our industry. The newsroom has made strides in recruiting journalists of color, and this program will place an emphasis on supporting their development, perspectives and ability to engage with diverse communities.