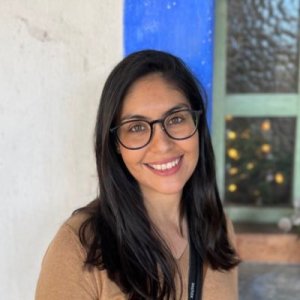 Stephanie Rivera is a bilingual multimedia storyteller. She believes in the practice of engagement journalism to better serve communities and fulfill their information needs. She has a decade of experience as a local reporter in Southern California covering breaking news, politics, diversity and immigration. She recently joined Colorado Public Radio as an audience editor where she helps news teams make sure their stories connect with audiences across the state.
Before moving to Denver, Rivera worked for the Long Beach Post where she led the launch of a Spanish-language vertical and membership program and won awards for her reporting on gender/LGBTQ issues, the digital divide and climate change. She has a bachelor's degree in journalism and minor in political science from California State University, Long Beach.
Rivera is the proud daughter of Mexican immigrants and is learning to love scaly reptiles through her pet bearded dragon, Austin.