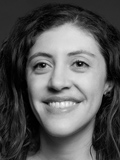 Nuria is a founding digital editor at Fusion, where she started as Deputy Editor back in 2011. Most recently, she was Digital Managing Editor. A digital entrepreneur passionate about music and diversity, Nuria co-founded the pioneering English-language startup Remezcla.com in 2006. Remezcla covers trendy Latino art, film, music, and lifestyle in five cities in the U.S. and beyond. As Editor-in-Chief of Remezcla, Nuria managed all editorial content as well as produced live events for brands. For her innovative work at Remezcla, Nuria was named one of "30 Under 30 People in Music and Entertainment" by Billboard Magazine.
Recent Work
http://fusion.net/video/44197/kat-dahlia-on-being-inspired-by-celia-cruz-and-her-hometown/
The Marine Stadium Sessions: Kat Dahlia project is special to me because I was able to showcase my passions of music and culture into a highly produced, unique piece of content. To promote the release of her album, recording artist Kat Dahlia gave countless interviews to outlets nationwide. In Fusion's case, we decided to take her to a unique spot in Miami — an abandoned boat racing stadium that is now a haven for graffiti artists and skaters — and have her show us what she's all about: her artistry. Kat was a great sport and performed two of her songs a capella for us. She also spoke about growing up in Miami and her influences, such as legendary Cuban singer Celia Cruz. The result is not a music video: it's a raw performance and frank discussion that is not a publicity stunt but a unique way for our audience to get to know a young artist.