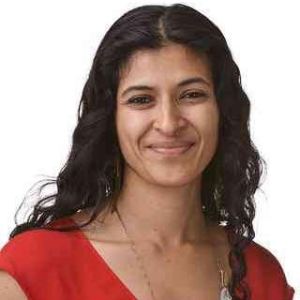 Nishat is Senior Producer for Digital at Marketplace, the most widely broadcast business/economic program in the U.S. She manages content and digital strategy across platforms: Marketplace's website, distributed media, podcasts and partner sites. Previously, she served as senior producer and director of digital strategy at Peabody Award-winning independent producer Youth Radio, where she worked closely with collaborators and partner institutions like NPR, KQED, PRX, AIR, and the Third Coast Audio Festival. Nishat was also a weekend producer/editor at San Francisco's CBS Radio affiliate. Her reporting for numerous print and radio outlets has focused on technology, hip hop, SF Bay Area innovators and emerging cultures from Kabul to Cape Town. She's presented at conferences including PRPD, SXSW, and A Gathering of Leaders, and consults on various efforts to bring more young people of color into the journalism industry.
Recent Work
The Weak Link: The State of Infrastructure
Soon after I got to Marketplace about a year ago, its Sustainability Desk produced a series looking at America's infrastructure: from water, to energy, to its highway system. For the road stories, I wanted to involve the audience as participants, not just listeners. I came up with the idea of collaborating with the crowd-powered traffic app Waze and try leveraging its user base to engage with our series. I wanted to enable Marketplace listeners to use Waze (an app they may have already utilized on their daily drive) to take action after hearing our series about America's crumbling roadways. We asked listeners to take note of potholes and other road construction issues along their commute routes. They could use Waze to "pin" those issues on a traffic map, using a custom hashtag, #weaklink (the name of our series). The Waze engineers collected the 20k+ entries associated with that tag for use on a Marketplace map revealing crowd-submitted road issues. This was a first-of-its kind project both for Waze and for Marketplace, which had never partnered with a community-based, user-powered app.