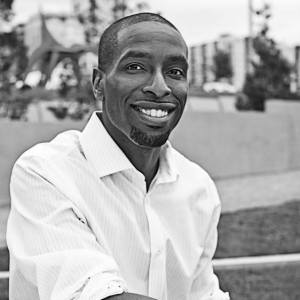 Marcus Harrison Green is the editor-in-chief and co-founder of the South Seattle Emerald. He regularly writes about South Seattle personalities, social movements, juvenile justice and American society. He is also a columnist for the Seattle Weekly, a former scholar-in-residence at Town Hall Seattle, a past Reporting Fellow with YES! Magazine, and a recipient of Crosscut's Courage Award for Culture. He currently resides in the Rainier Beach neighborhood and can be followed on Twitter @mhgreen3000
Plans as an ONA Journalism Mentorship Collaborative Fellow
We seek to amplify the voices of our community's historically marginalized populations by giving the tools to report and tell their own stories. I hope to give young people (as well as elders) skills they can utilize in telling accurate and authentic narratives of their communities by doing weekly journalism workshops limited to approximately 10 people that would take place at local schools on weekends. It would start with the basics, bringing in journalists from local publications to help coach, teach and review work. The students would all come from the surrounding area of South Seattle. The classes would last for six sessions, and participants would receive a certificate and local publication contacts at the end.
Long-term mentorship program goals
I would like to create a network of local organizations similar to the Emerald that have dedicated staff embedded in the communities they seek to cover.