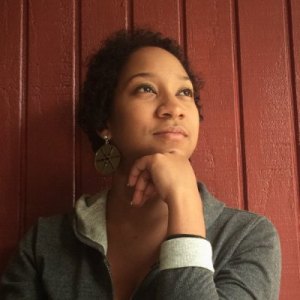 Kari is a writer, editor and social media strategist. She is currently the social media analyst for Cox Media Group TV stations, where she leads audience growth and training for on-air talent. She was previously executive producer of social media at WFTV (ABC) Channel 9 in Orlando, Fla., and vice president of media and communications for former Philadelphia 76ers president Pat Croce. A former SPJ award-winning journalist at The Daytona Beach News-Journal and social media manager for its entertainment website, Kari's work has been featured on MSNBC's Today Books, Orlando Sentinel, the3six5 lifestream project, SHE and Caribbean Beat magazines. She has also edited four of The New York Times' bestseller Croce's books on piracy. Kari holds a Master's degree in mass communications from the University of Central Florida and a bachelor's degree in public relations and advertising from Bethune-Cookman University, where she was also an adjunct professor of communication graphics.
Recent Work
http://wftv.com/healthevolution
Health Evolution was a live one-hour special on WFTV Channel 9 that aired on March 12, 2014. It brought together a panel of experts from top healthcare providers to answer viewer questions about the Affordable Care Act. Its goal was to remove some of the confusion about the ACA to help consumers make educated decisions about the law and their health care. Viewer questions were submitted via social media and via live chat on WFTV.com. Social teams from the station and the health institutions collaborated on a social strategy to get the word out about the program, provide resources, solicit questions, provide answers and follow-up and encourage viewers to watch. In all, we received over 5,000 questions and were able to answer many on air and online. Experts continued to live chat long after the cameras stopped rolling and followed up on outstanding concerns.