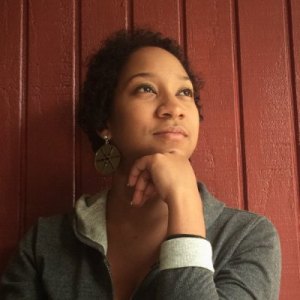 Kari Cobham is a leader in the digital news space with over a decade of experience in journalism, digital storytelling, and newsroom leadership. She has mentored some of the most accomplished women in journalism after attending and serving as faculty at the Online News Association-Poynter Leadership Academy for Women in Digital Media.
As senior associate director of the Rosalynn Carter Fellowships for Mental Health Journalism and Media at The Carter Center, she now oversees operations, training and sustainability of the journalism fellowships in the United States, Latin America, Qatar and the United Arab Emirates — a new path from the time she spent in newsrooms, first as a staff writer and later as an executive producer running social media, platform analytics and leading digital content strategy for Cox Media Group's newsrooms.
Throughout her career, Kari has covered government and women's issues in the Caribbean and Florida as a reporter, worked on tools to aid refugees in Italy, and managed media relations for former Philadelphia 76ers president, Pat Croce. A graduate of Yale University's Thread media storytelling program, she has bylines on Huffington Post, MSNBC, Poynter, Caribbean Beat and SHE magazines and others.
Kari is a sought after public speaker, having appeared at TedxPortofSpain and presented at numerous conferences and events, including for the Online News Association, Poynter Institute, the National Association for Black Journalists and more. She is proud to provide one-on-one coaching to women in journalism via digitalwomenleaders.com and is a judge for Report for America.
Recent Work
http://wftv.com/healthevolution
Health Evolution was a live one-hour special on WFTV Channel 9 that aired on March 12, 2014. It brought together a panel of experts from top healthcare providers to answer viewer questions about the Affordable Care Act. Its goal was to remove some of the confusion about the ACA to help consumers make educated decisions about the law and their health care. Viewer questions were submitted via social media and via live chat on WFTV.com. Social teams from the station and the health institutions collaborated on a social strategy to get the word out about the program, provide resources, solicit questions, provide answers and follow-up and encourage viewers to watch. In all, we received over 5,000 questions and were able to answer many on air and online. Experts continued to live chat long after the cameras stopped rolling and followed up on outstanding concerns.