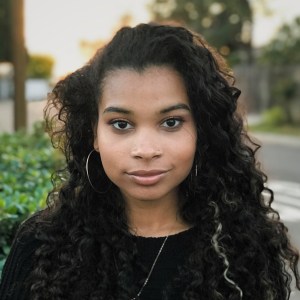 Justina Sharp is a journalism and foreign languages student at American River College. A native of Sacramento, Justina is an internationally acclaimed fashion, travel and lifestyle blogger and influencer. Her website, A Bent Piece Of Wire, has accumulated nearly 60,000 followers since its founding in 2010.
Her writing has appeared in both web and print at outlets such as Teen Vogue, The New York Times, MTV News and The Huffington Post. She is also an alumna of the ONA Student Newsroom, the NABJ Student Projects and NPR's Next Generation Radio Project, and has worked as an expert source on Gen Z and millennial branding for publications such as Bloomberg and The Wall Street Journal. As an influencer, she has worked with global brands, including American Eagle, Disney Channel, Fujifilm, TOMS, Adidas, and AirBnB.
In her free time, Justina volunteers with 4-H and runs a residential camp for young people, where she can be found every summer.