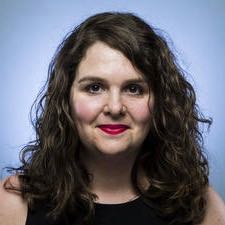 Julie leads real-time news efforts at the Los Angeles Times and has built multiple digital news teams in traditional newsrooms. Previously, she led a national breaking news team at Digital First Media in New York City and worked on a breaking news strategy at NPR-affiliate KPCC in Los Angeles. She was also part of the team that launched TBD.com, a regional news startup that covered the Washington metro area, where she ran daily breaking news coverage. Julie grew up in Florida and holds a bachelor's degree in journalism from the University of Illinois at Urbana-Champaign. She also served as a Peace Corps volunteer in Mali, where she was a health education volunteer.
Recent Work
Los Angeles Times Live Updates Platform
I led the creation and newsroom-wide adoption of the Los Angeles Times' live updates platform. The platform allows reporters and editors to easily publish real-time updates and analysis on breaking news or planned events. The updates can include any combination of text, images, videos, social media posts and other embeds. The interface has proved engaging for The Times' audience and it is responsible for a large chunk of recent audience growth. The platform has also won the affection of many in the newsroom because they think it's fun, easy to use and an effective storytelling tool. Journalists throughout the newsroom have successfully used the platform to cover hundreds of stories including wildfires, awards shows, mass shootings, sporting events, big speeches and tech product reveals, as well as long-term developing stories like the 2016 presidential campaign and the NFL's return to Los Angeles. The platform, which has undergone multiple iterations since it launched, began as a hand-coded proof-of-concept project. Now it has an elegant, user-friendly interface for producers that was developed in the newsroom. We'll always be iterating, of course, and the platform is even influencing the development of other Times content management tools.