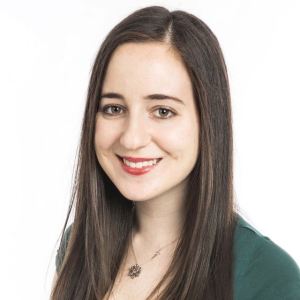 Johanna manages The Huffington Post's newsdesk, a 12-person team that edits all of the hard news published on the site. She focuses on politics and enterprise stories, helps direct breaking news coverage and trains her colleagues in story editing and news judgment. She previously worked at Talking Points Memo, WNYC Radio, City & State, NBC New York and The Village Voice, where she served as an editorial research assistant to veteran investigative reporter Wayne Barrett. She is a lifelong New Yorker and avid theatergoer who loves trying new restaurants and traveling. Johanna earned a B.A. from Skidmore and an M.S. from Columbia Journalism School, where she graduated with honors and was awarded a Horgan Prize for excellence in science and health reporting.
Recent Work
Cliteracy: A multimedia exploration into women's sexuality and the state of sex education in the U.S.
Cliteracy, a multimedia project created by Carina Kolodny and Amber Genuske, was inspired by an art exhibition by the same name. The project delved into the anatomy of the clitoris, the history of its discovery and its impact on popular culture, using video, graphics, a timeline and other interactive elements. I edited the text for the project and collaborated with the data and multimedia team on its packaging and presentation.