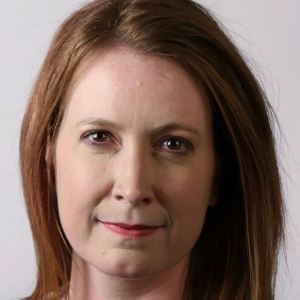 As Digital Creative Director, Jessica defines the standards of visual excellence and crafts the design strategy for all digital products, including apps and websites, across McClatchy's 29 new organizations. Since beginning in this role in January, her team is elevating the user experience on all platforms, especially for mobile products.
Previously, as McClatchy's mobile creative director, Jessica designed app-specific experiences, including the national iPad magazine, Magnify, which incorporated stories from around the chain. She was also tapped to lead the mobile design team during the print and digital redesign that launched in May 2015. A newly designed experience for all apps is currently in development.
Before joining McClatchy, Jessica worked in the marketing and communications department of the Medill School of Journalism at Northwestern University as print/web design manager and co-editor/art director of their alumni magazine. She also launched the iPad version of the magazine. Prior to Medill, Jessica was an award-winning features art director/designer at the Tampa Bay Times (then St. Petersburg Times). Jessica is based in Washington, DC and when not in the office, she stays busy by chasing her two young sons around Capitol Hill.
Recent Work
Overhaul of McClatchy's legacy apps (phone and tablet for iOS and Android) – Coming soon
Leading a small team of designers and working with our developers, I've taken an analytics-first approach to rethinking the experience of McClatchys's core news apps. I created a strategy for devices: speed and scanability for phone; engagement and versatility on tablet. These new app product experiences are being designed completely in-house, a first for McClatchy. We've balanced creating new engaging experiences with the need to scale that across 29 newsrooms with very different resources. We sketched, wireframed, prototyped, tested, addressing specific user needs for both iOS and Android, for phone and for tablet, and incorporating new trends in both areas, such as the new multi-tasking ability on tablets.