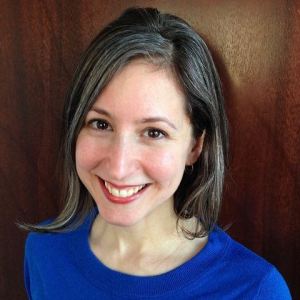 Jenny is an award-winning multimedia producer, sound designer and show-runner. She's currently the Executive Producer of "Studio 360 with Kurt Andersen," the public radio arts weekly (co-produced by WNYC and Public Radio International). As part of the team, she produced the show's American Icons specials on "I Love Lucy" and the Disney parks; she also developed the show's Extra Credit challenges which have inspired thousands of listeners to make art. Jenny started recording interviews as a Watson Fellow in India and Spain, researching the origins of flamenco dance. She cut her teeth in journalism at Chicago Public Radio, where she filed stories on culture, politics, technology, and the environment for WBEZ News as well as NPR's "Morning Edition" and PRI's "The World," among other programs. Jenny has been awarded two fellowships by USC-Annenberg/NEA; she also lectures at New York University and at her alma mater, Kenyon College.
Recent Work
Studio 360's Extra Credit Challenges
Examples:
On the Studio 360 radio show and podcast, host Kurt Andersen has great conversations with leading artists about their work and their creative processes. We recognized that a lot of our listeners have that same creative impulse, and developed a way to engage it. A couple years ago, we started giving them creative assignments: easy, fun projects to help them tap into that maker, DIY spirit. For example, we've asked them to write haikus and short stories, compose jingles or make 30-second movies. At the end of each challenge, we invite the big names to come back on the show, play judge and offer feedback directly to the makers. (It's a contest, but the prize is usually just glory!)
During the contest period, studio360.org becomes a gallery showcasing amazing work by our community. Other notable judges and partners include: Jenny Slate, Nick Offerman, BJ Novak, Scholastic, Makerbot, Giphy.com, the Cornell Lab of Ornithology and Heben Nigatu & Tracy Clayton from "Another Round."
We've created 25 installments of Extra Credit so far, generating nearly 10,000 audience contributions in the form of movies, poems, sculptures, GIFs, illustrations, stories and more. Our 2012 "Jingles for Romney and Obama" challenge was honored by the Society of Professional Journalists. Although we get entries from professional artists, most of the contributors are amateurs.
These are projects that often require and inspire deep, sustained engagement – dozens of hours spent shooting a movie or composing a song. (One guy worked 11-hour days for 3 weeks making a life-sized bust of Nick Offerman out of popsicle sticks.) They also help us reach new communities of artists and listeners, many of them new to Studio 360 and to public radio.