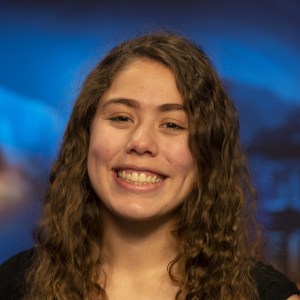 Jade Campos is a rising senior at Penn State majoring in print/digital journalism. She's the current editor-in-chief of the student newspaper, the Daily Collegian, and has also worked with the student radio station, CommRadio. Jade has worked with the Pittsburgh Post-Gazette as a regional news intern as well as the State College NPR affiliate radio station WPSU. Over the past year, she was awarded a Hearst for Explanatory Reporting for a long form story on the decline of Mainline Protestantism.
Jade has experience in many forms of journalism including print, audio, photo and video. She's passionate about telling stories of local communities, particularly those that are underrepresented.
At Penn State, Jade's a member of the Schreyer Honors College as well as the Presidential Leadership Academy and a fellow of the Bellisario College of Communications. She's also a member of Penn State's marching band the Blue Band as a part of the color guard.