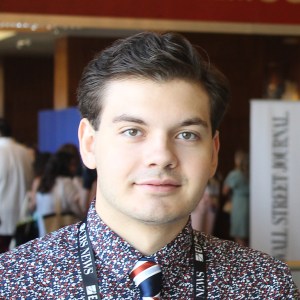 Gabriel Pietrorazio is the national news editor at FingerLakes1.com and a master's candidate at the Philip Merrill College of Journalism at the University of Maryland, College Park.
He's currently a member of the Society of Professional Journalists, Investigative Reporters & Editors and Native American Journalists Association. Previously, Pietrorazio received a local news scholarship on behalf of FingerLakes1.com, allowing him to attend the ONA20 conference in October.
He has worked in a number of media markets including his home state of Connecticut, New York, Maryland and Washington, D.C. in varying roles as a freelancer and full-time staffer for numerous local, regional and national news outlets, including the Town Times, Waterbury Observer, Finger Lakes Times, Washington City Paper and Civil Eats, to name a few.
As a member of the CTSPJ pro-chapter, Pietrorazio has been named as a multi-time finalist and top prize placer, earning a number of honorable mentions and awards at their annual Excellence in Journalism contest.
Recently, Pietrorazio has been named as a 2021 SDXDC Foundation scholarship recipient from the SPJ-DC pro-chapter while interning virtually at the National Press Foundation in the nation's capital since December.