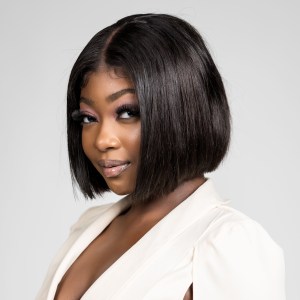 Mia Uzzell is a sophomore broadcast journalism student at Florida. A&M University with a penchant to tell compelling stories centered around culture. She currently serves as the managing editor of her university's award-winning magazine Journey and a culture writer for Grazia USA —equipping her with a deft comprehension of social media analytics, search engine optimization, live-tweeting and data
visualization.
Over the summer, Mia produced Uncensored: Being Young & Black In America alongside her colleagues, a multimedia project focused on how Gen Z processes racial injustice from behind
their screens. The project includes a collaboration of digital elements and has been recognized by the Society of Professional Journalists with the Mark of Excellence: Best Use of Multimedia honor. As a minidocumentary filmmaker for SJGC Media, Mia has mastered Adobe Premiere, Logic Pro and Final Cut Pro during her time in videography.
Mia's recent ventures in the realm of freelance have landed her bylines in Teen Vogue, Essence Magazine, YR Media and MEFeater.
In her free time, Mia runs her one-year-old digital community, Virtual Book Club, of over 40 lovers of literature across the nation that read monthly selections.