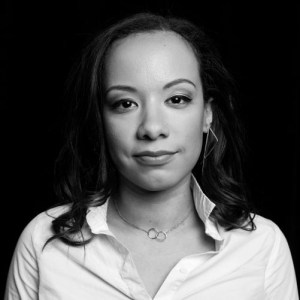 Emmy de la Cruz started her career as a media recruiter after a brief stint as a graphic designer in fashion. Realizing that she enjoyed people more than computer screens, she made a change. After building her foundations at a staffing agency, Emmy quickly moved in-house at Condé Nast where she supported their digital teams. Now she's at Fusion Media Group where she supports the entire newsroom on attracting and retaining the best diverse talent. She joins ONA's Mentorship Program with the goal of expanding Fusion Media Group's internship program for Summer 2018.
Plans as an ONA Journalism Mentorship Collaborative Fellow
The #MeToo movement highlighted how entry-level staffers and Interns (particularly in television) are the most vulnerable and voice-less, and perhaps we ought to find ways to give them a voice and potentially equip them to come into newsrooms/jobs with more knowledge/tools at their disposal.
We plan to tailor our internship experience to better convert interns into full-time positions.
During Emmy's fellowship, she and her teammates at Fusion will explore:
Creating a welcome package. A month or two before interns begin work, they'll receive an email that provides them with:

existing newsroom standards/guidelines;
a one-pager on internal resources, including any email/hotlines they can use if necessary; and
a generic cheatsheet on the Equal Employment Opportunity Commission and relevant laws that protect them.

Formally pairing each intern with a mentor outside of their own internship site.
Creating a private slack channel for the Interns and their mentors..
Developing an onboarding orientation that specifically includes a presentation on the welcome package, as well as other pertinent information.
Long-term mentorship program goals
Beyond the fellowship, Fusion Media Group is also planning to explore
Whether formal Brown Bag sessions that bring relevant speakers on key topics
Offer a one-day "Hackathon" to be hosted in our offices where we open it up to say 50-75 newsroom interns (including ours) to brainstorm around experiences and ways to institutionalize giving voice to interns