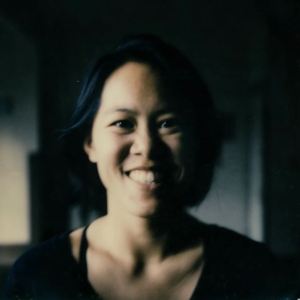 Emily designs, builds, edits and project manages stories that often integrate video, photography, audio and words in ways that break the typical article template mold. In her time as a developer and designer, she has built interactive graphics, data visualizations and digital presentations ranging from a drone crashes database to a graphic on the dangers of Great Falls, Va. to "The n-word" project. Now, Emily leads The Washington Post's story team. This cross-department team of four draws from Engineering, Design and Graphics to explore new visually-driven storytelling forms with a mission to enhance, intrigue and delight with every project.
In 2014, Emily was a guest lecturer for the University of Missouri's news graphics course, teaching basic web design, design thinking and digital strategy. She also continues to present and lead hands-on workshops at various conferences including SND, AAJA and ONA.
Emily is a graduate of Northwestern University's journalism program. She grew up in Cupertino, Calif., yet never owned an Apple product until moving away for college.
In her spare time, Emily is a volunteer photographer for City Dogs Rescue, a compulsive knitter and an avid baker.
Recent Work
The Waypoint
"The Waypoint" is a visual tale of the dangers those fleeing war and poverty face crossing the Aegean Sea between Turkey and Greece. A team of six worked closely together from conception to publication to craft this visually-enriching story that gave readers a glimpse into the challenges refugees and migrants face on their journey to Europe. I helped with refining the story format and co-programmed and co-designed the custom template we hope to use again for future stories. I also did a little bit of project management, alongside my boss Kat Downs, in order to keep the project on pace and make sure we were using best practices.