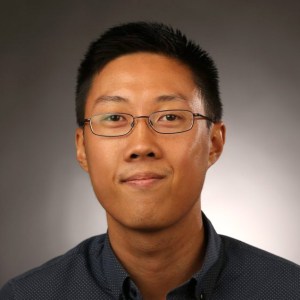 Andrew Nguyen is an award-winning leader in digital innovation with a passion for data, design and code.
He works as a journalist and developer at the St. Louis Post-Dispatch, where he creates apps and interactives online. Previously, he has worked at five daily newspapers in Canada, including the Toronto Star.
Andrew was selected as one of 16 fellows as part of ONA's inaugural journalism mentorship collaborative. In the newsroom, he manages a team of reporters and editors that provides training to reporters as part of the paper's mentorship program. In the past, he has spoken at SRCCON about how organizations can develop and improve training for journalists.
Currently, he is one of the co-organizers of the ONA local group in St. Louis, where he develops programming for the group's monthly events that serve more than 100 journalists in the area.
Plans as an ONA Journalism Mentorship Collaborative Fellow
The St. Louis Post-Dispatch aims to support and retain women, people of color and young journalists by helping them define career goals, develop skills and strengthen their professional network.
During the fellowship, Andrew and the team's goals include:
Completing a "needs assessment" with each mentee to identify their areas of interest, clarify their career goals to determine how they can be best supported within the newsroom
Offering small stipends for membership to professional organizations, provide access to additional training in the form of conferences and workshops and help to facilitate connections locally within St. Louis and other newsrooms within the Midwest
Creating more opportunities for mentees to provide feedback and discuss newsroom's priorities, hiring process and long-term reporting projects with the paper's editors and directly with the editor-in-chief
Long-term mentorship program goals
Additionally, the Post-Dispatch plans to:
Improve its strategy for attracting and retaining more diverse talent by investing in and increasing the visibility of women, people of color and young journalists
Identify future leaders and give them opportunities to get involved in newsroom decision-making and help improve the culture of the newsroom